Name(English): Kau Kee
Name(Chinese): 九記牛腩
Category: Food & Beverages
Phone Number: +852 28505967
Address(English): Ground Floor, 21 Gough Street, Central
Address(Chinese): 中環歌賦街21號地舖
Address Google Map Link: https://goo.gl/maps/ZiGpKPGAB71wgV436
Address longitude and latitude: 22.284256569374453, 114.15259495646757
Nearest MTR Station: Sheung Wan MTR station exit A2 
Nearest MTR Station Google Map Link: https://goo.gl/maps/cBikBTzKCYKUtj956
Nearest MTR Station longitude and latitude: 22.2865810071009, 114.15187297493786
How far from the nearest MTR Station: 10 mins from Sheung Wan MTR station exit A2 
Opening hours:
MON 12:30 – 22:30
TUE 12:30 – 22:30
WED 12:30 – 22:30
THU 12:30 – 22:30
FRI 12:30 – 22:30
SAT 12:30 – 22:30
SUN CLOSED
Budget(per person): HKD 50 – 100
Recommended Time to Visit: Quick Lunch or Quick Dinner
Recommended Food/Drinks: Curry Beef Noodles (咖喱牛筋腩伊麵)
Accessibility Note: Easy access
Reminder: Not for Vegetarian, Okay for Muslim
If you are a foodie who enjoys local Hong Kong food, Kau Kee is a must-visit restaurant for you.
Founded in the 1920s, this restaurant is well-known for its beef brisket noodle, which is a fundamental dish in Cantonese cuisine. Spending a 10-minute walk from either Central or Sheung Wan MTR Station, Kau Kee is a tiny shop located at Gough Street. Be prepared for a massive queue in front of the shop, you may need to wait up to 45 minutes just for your noodle!
After the long wait, a killer-bowl of beef brisket is ready to be served. The menu can be divided into three main categories:
Beef Brisket (牛腩) versus Tendon (牛筋) – If you want all meat, then go for brisket, otherwise my favorite is the tendon!
Noodle type – Yi Mein ( 伊麵 ), Rice Noodle ( 米粉 ), Flat Noodle (河粉), Egg Noodle ( 麵 ). Kau Kee's specialty is Yi Mein, which is egg noodle made with wheat flour.
Broth – Clear Broth (上湯), Curry Broth (咖喱) and Dry Noodle (撈麵). Again, Kau Kee's specialty is the curry broth, so you may want to go for that.
Basically all you need to do when you enter the shop is know you 1 – 2 – 3 above. You go in, sit down, order your 1 – 2 – 3, then your noodle will be served in a few minutes (or less!)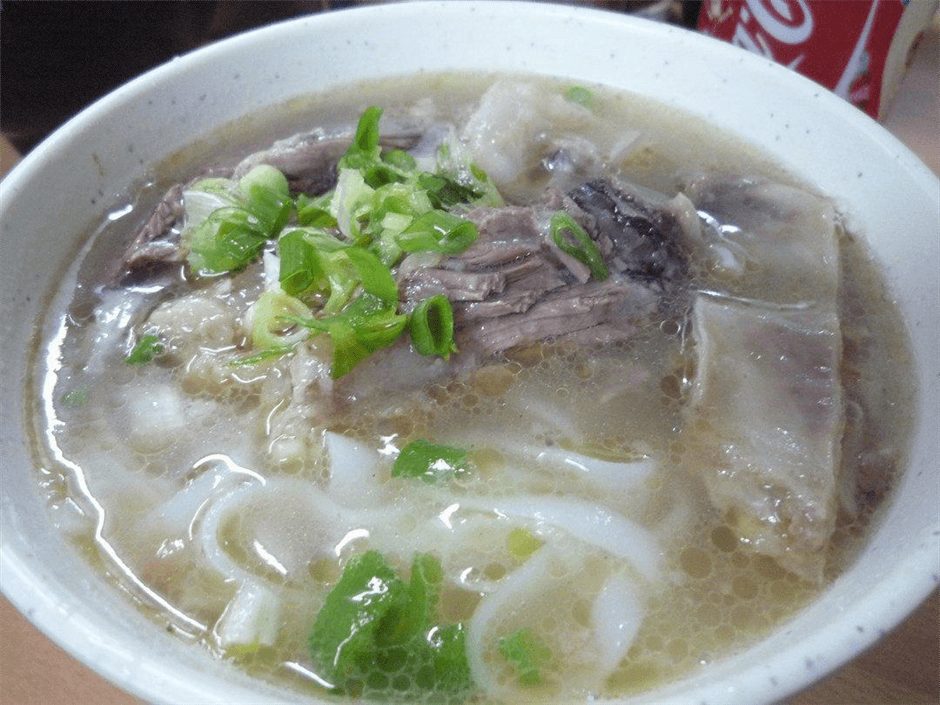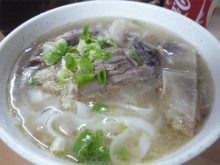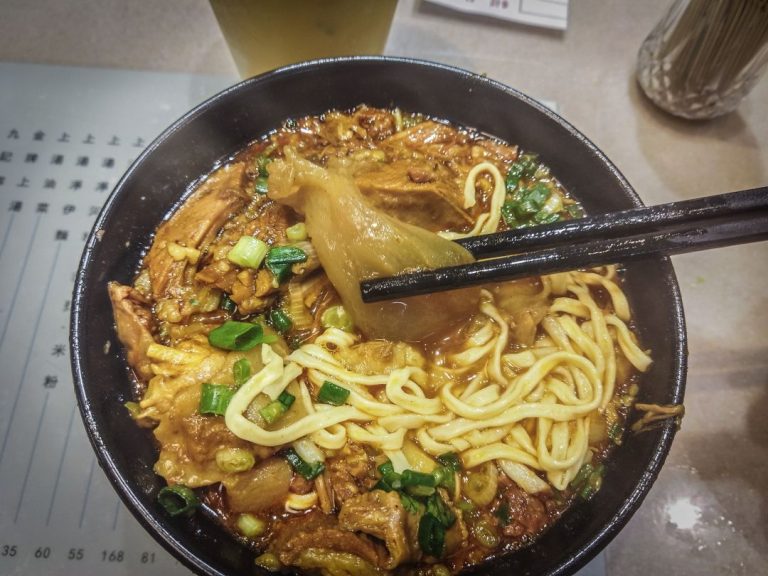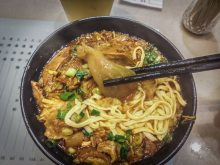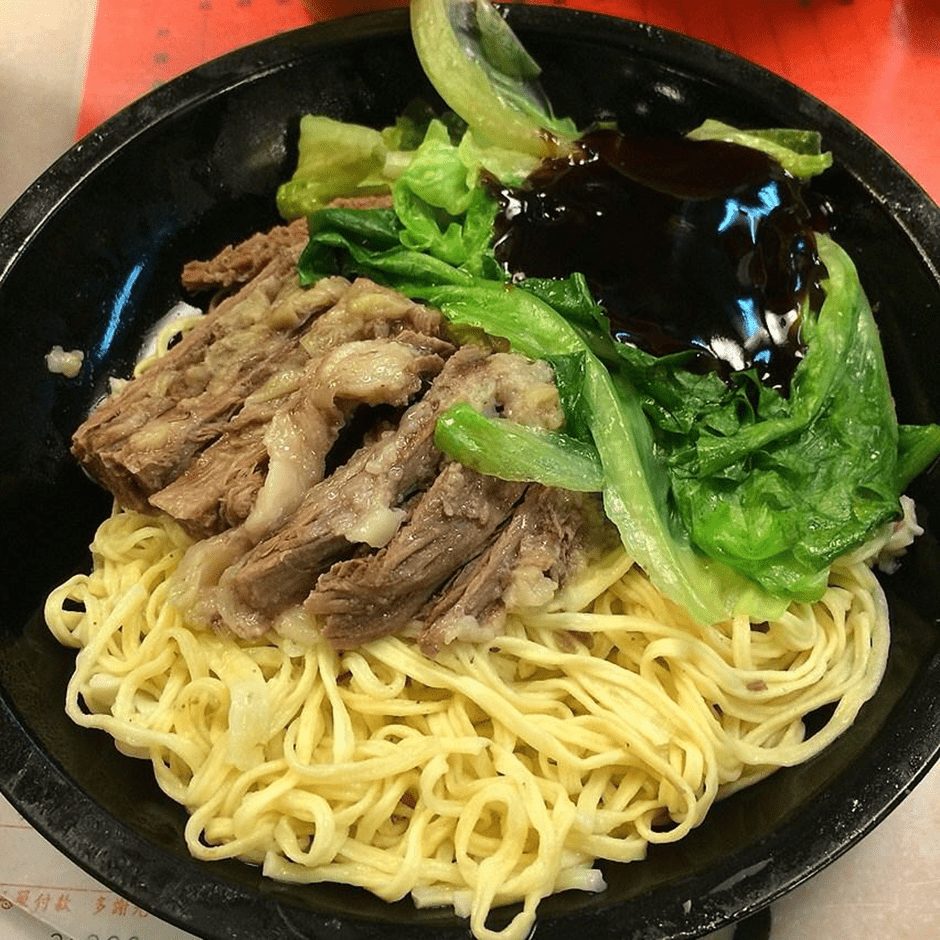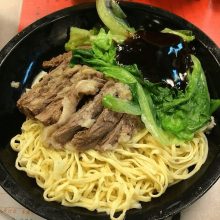 If you are not a fan of Cantonese noodle, you can also order Beef Brisket in Broth (no noodle), which will set you back for $160-180 a bowl.
You may wonder why a single bowl of beef brisket costs that much, but it all makes sense after the first taste. Having been braised for hours, the cook had to wake up early every day to prepare such tender brisket and tendon for the perfect noodle. Some say the fats is greasy, but in their defence, it is the perfect mixture that melt in your mouth effortlessly. As for the soup base, it is flavourful, a result of hours of simmering and leaving a complex and rich taste of beef and herbs.
Apart from the good food, Kau Kee is also famous for its less-than-passable service. For first-timers, be prepared that you might need to share the table with other customers in a crowded cramped place, and please keep in mind that waiters are just too busy to serve politely, they do not have anything against you!
#kaukee #central #sheungwan #hongkongfood #hongkongtravel #hktravel #noodles #hkfoodie #foodie #beefbrisketnoodles #explorehongkong #explorehk #discoverhongkong #discoverhk #ilovehongkong #ilovehk