Name(English): 10,000 Buddhas Monastery
Name(Chinese): 萬佛寺
Category: Culture & History
Phone Number: +852 26911067
Address(English): 221 Pai Tau Village, Shatin
Address(Chinese): 香港沙田區排頭村
Address Google Map Link: https://goo.gl/maps/TxfiWhWQcgPfs5xD8
Address longitude and latitude: 22.387797768695204, 114.18478822637054
Nearest MTR Station: Sha Tin MTR Station Exit B
Nearest MTR Station Google Map Link: https://goo.gl/maps/LCRskxzFUjZDyS4dA
Nearest MTR Station longitude and latitude: 22.383023939510778, 114.18770531713784
How far from the nearest MTR Station: 15 mins from Sha Tin MTR Station
Opening hours:
MON 9:00 – 17:00
TUE 9:00 – 17:00
WED 9:00 – 17:00
THU 9:00 – 17:00
FRI 9:00 – 17:00
SAT 9:00 – 17:00
SUN 9:00 – 17:00
Recommended Time to Visit: morning around 10am or afternoon around 3pm
Surrounded by thousands of golden statues of the Buddhist saints "Arhats" ( 羅漢 ) with different poses and facial expressions, you will have a spiritual journey climbing up about 400 steps, which takes around 20 minutes, to get to the 10,000 Buddhas Monastery. There is a reason why Buddhist temples are always built high up on a mountain as believers have to go through a series of sufferings, led by a long path of stairs or steep slopes, before they can reach the Nirvana (enlightenment), according to the Buddhist ideologies.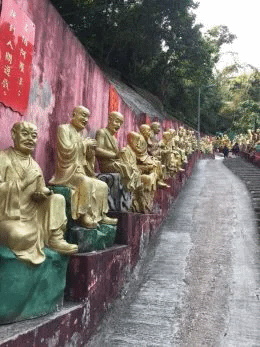 Founded by the Reverend Yuen Kai ( 月溪法師 ) in 1933, who came to Hong Kong from China for Buddhism preaching, the monastery is mainly in red and gold colors that represent the vibrancy of life and Dharma light (light of Buddhism). It houses over 12,000 Buddhist statues inside the main temple and the signature 9-storey pagoda that symbolizes endless prosperity and good fortune. Side note – the pagoda appears on the 1993 edition of the HSBC $100 banknote!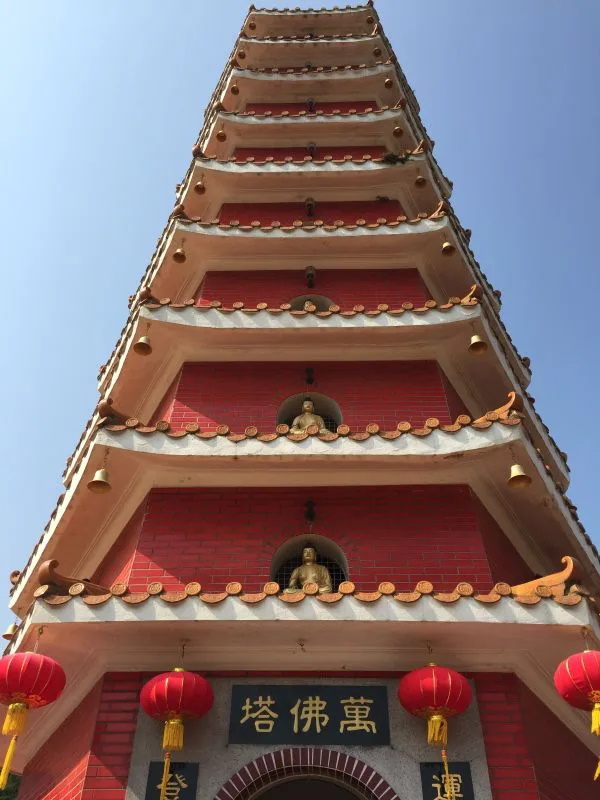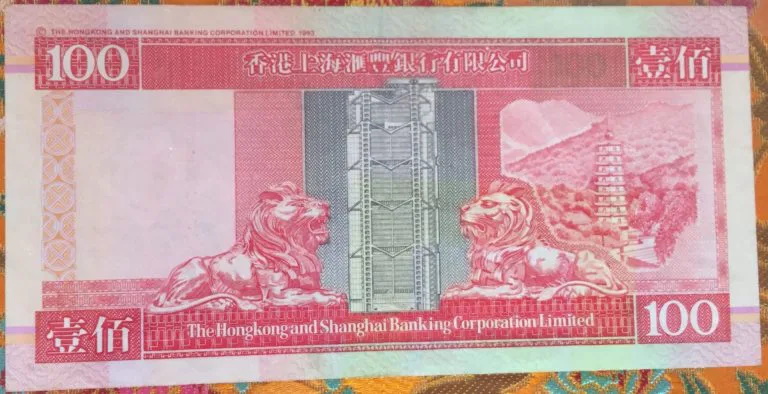 Yuen Kai ( 月溪法師 ) passed away in 1965 and was buried inside the temple. Eight months after his burial, the fellow monks followed his order and dug up his corpse, then turned his body into a statue being offered together with Amitābha (阿彌陀佛). It is a perfect arrangement because a certain school of Buddhism believes that an enlightened monk could reach Pura Land, where the Amitābha is the principal Buddha – apparently many believe Yuen Kai has gotten to the Pure Land. You can find this temple by following 彌陀殿. The corpse is covered by a red cape and PLEASE be respectful if you have to take a picture there.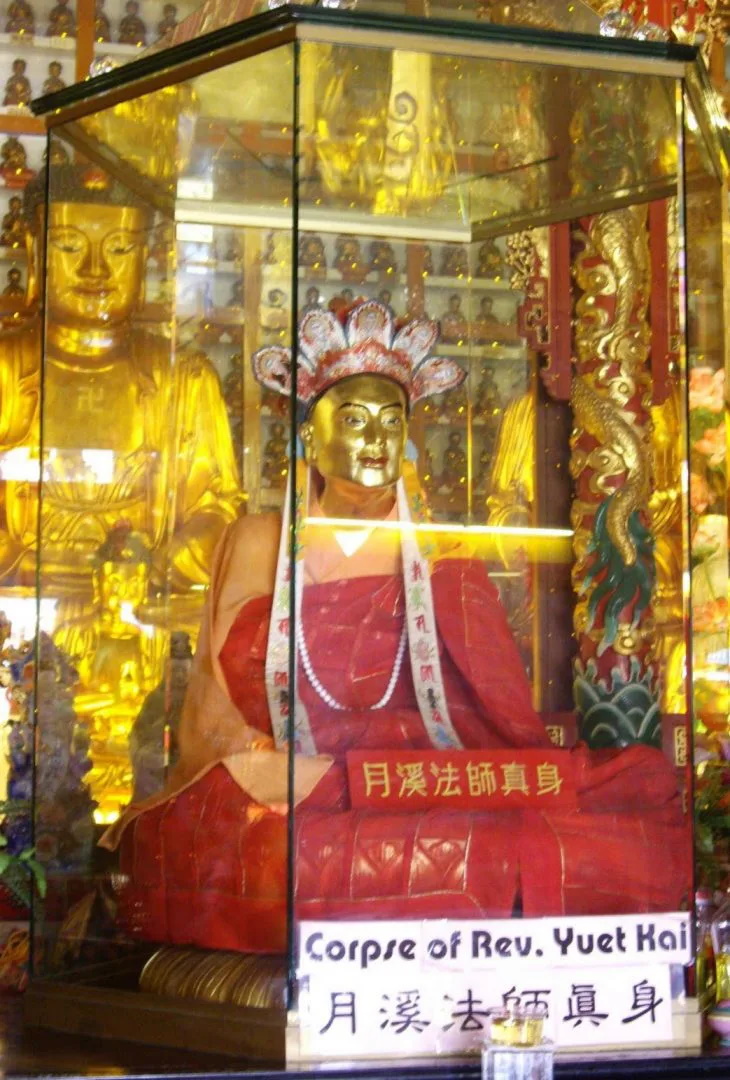 Visitors could burn free incense sticks, sticking three in the urns at a time as offerings to the major gods including the Kwan Yin and the temple guardians. Feel free to drop a few banknotes in the categorized donation boxes dotted over the complex – it's your call whether the money goes to the offerings of incense or of fruits and flowers. You should be warned before making contributions though – no resident monks are staying inside the monastery anymore so the real question is – should we treat this religious center as a temple or just a place that attracts tourists?
If you do see some people in orange robes, don't be fooled by them as they are NOT real monks. Stay away when you are asked to offer!
#discoverhongkong #explorehongkong #visithongkong #hongkongtravel #ilovehongkong #heritage #hongkongheritage #chinesetradition #culturetrip #hongkongculture #religion #hongkongreligion #temple #attractions #hongkongattractions