Name (English): Peel Fresco
Name (Chinese): Peel Fresco
Category: Arts, Music & Museum
Phone Number: +852 2540 2046
Address (English): 49 Peel Street, Central, Hong Kong
Address (Chinese): 中環卑利街49號
Address Google Map Link: https://goo.gl/maps/s8NM1nSDUSEBAc7b7
Address longitude and latitude: 22.282726906256098, 114.15263507038145
Nearest MTR Station: Sheung Wan Station Exit A2
Nearest MTR Station Google Map Link: https://goo.gl/maps/WzyEdewzgfmYKUms6
Nearest MTR Station longitude and latitude: 22.286265986444686, 114.15215772337213
How far from the nearest MTR Station: 7-minute walk from Sheung Wan MTR Exit A2
Opening Hours:
MON Closed
TUE 18:00 – 04:00
WED 18:00 – 04:00
THU 18:00 – 04:00
FRI 18:00 – 04:00
SAT 18:00 – 04:00
SUN 18:00 – 04:00
Budget (per person): HKD51-100
Recommended Time to Visit: 22:00
Accessibility Note: Inaccessible – many staircases
Up and running for 12 years, Peel Fresco is an unobtrusive, but well-regarded jazz lounge in the heart of Central.
As one of the only true Jazz haunts in Hong Kong, this bar has a real jazz vibe minus the smoke- it is small, cramped and down at heel. It hosts live music regularly, with the owner, Joyce Xxx, recognized in Hong Kong's music scene as one of the city's true champions and benefactors.
Opened 7 days a week, the venue frequently hosts renowned artists from the Hong Kong jazz scene, such as Allen Youngblood, Sybil Thomas, Eugene Pao, as well as promoting young talents , offering jam sessions, and showcasing visiting international artists. Apart from jazz artists, blues, rock and latin bands can also be found on the line-ups.
Our warm and cosy atmosphere makes it a perfect spot for musicians to play with passion and turn it up for guests on any given night. There is also a regular Open Mic on Tuesdays for you to get your scat on with no cover charge. Just buy a drink or two to support these institutions and keep the music free.
The interiors are unremarkable, and the drinks are fairly standard, but that's not why people continue to loyally patronize this long-running bar. After all, live venues in Hong Kong are relatively few and far between, a lament of music lovers in the city, meaning Peel is even more valued as an institution in Hong Kong.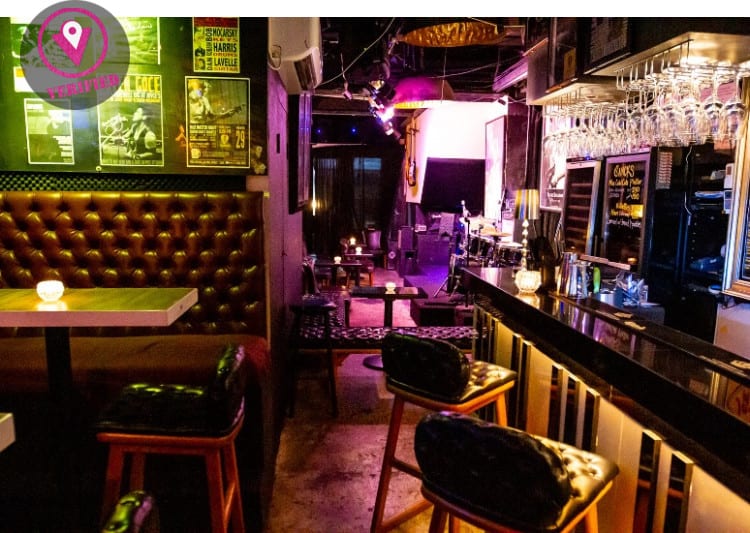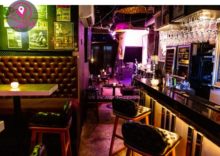 Despite rents in the neighborhood skyrocketing, it's hoped that Peel will resist the relentless march of 'progress' and continue to provide a true home for the city's jazz lovers.
#jazz #bar #jazzbar #livemusic #livemusicbar #Central #openmic #blues #rock #latinbands #discoverhongkong #explorehongkong #visithongkong #hongkongtravel #ilovehk #hongkongnightlife #hongkongnight #party #partytime #hkbar #hkevents #attractions