Name (English): Visage One
Name (Chinese): Visage One
Category: Arts, Music & Museum
Phone Number: +852 2523 8988
Address (English): 93 Hollywood Road, Central, Hong Kong
Address (Chinese): 中環荷李活道93號
Address Google Map Link: https://goo.gl/maps/y5bYTPhhM19z2Ves6
Address longitude and latitude: 22.283793939606106, 114.15220282726825
Nearest MTR Station: Sheung Wan Station Exit A2
Nearest MTR Station Google Map Link: https://goo.gl/maps/eT33ikRvyRFPms1N7
Nearest MTR Station longitude and latitude: 22.28626521422572, 114.15215809145292
How far from the nearest MTR Station: 8-minute walk from Sheung Wan MTR Exit A2
Opening Hours:
MON 11:00 – 23:30
TUE 11:00 – 23:30
WED 11:00 – 23:30
THU 11:00 – 23:30
FRI 11:00 – 23:30
SAT 11:00 – 23:30
SUN 11:00 – 23:30
Recommended Time to Visit: Saturdays 20:30-23:30 for live music performance
Accessibility Note: Easy access
Reminder: Haircut available by appointment
Hong Kong has no shortage of cocktail bars that pump out upbeat DJ tunes, but occasionally you may want to head somewhere with a more cultured vibe. For that, you'll want to head to Visage One, one of the city's best kept musical secrets in the back alley.
Banky Chan, a quiet man with peppered hair started this one-man shop more than 10 years ago as he was determined to free himself of strings attached to others. There you can get a haircut which is almost a confidential encounter.
On Saturday nights, from 8:30 to 11:30, Visage One transforms into a live music venue, with a rotation of acts to keep things fresh, allowing guests to experience live music in Hong Kong the most intimate way.
With some of the city's best musicians playing nose-to-nose with the small group of plucky music lovers, it feels like you're going to a friend's house rather than a music hall. Audiences can crowd around to listen — and it gets crowded, fast.
The bar is simple: water, whisky, beer, wine. You don't pay as a guest. You put your tip in the box. To Chan, anyone who walks in is obligated to stop and listen to the music. He is strict with this rule—no talking is allowed when the musicians are at work or you will be thrown out.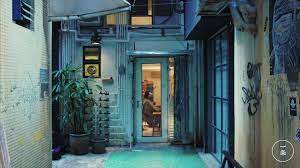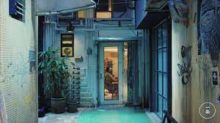 Visage One's landline is the only way to get in touch with Benky Chan if you want to make an appointment for a haircut. Call 2523 8988.

#jazz #music #livemusic #livemusicbar #haircut #discoverhongkong #explorehongkong #visithongkong #hongkongtravel #ilovehk #attractions #bar #nightlife #hongkongnightlife #hkevents #party #partytime #handmade #handcraft