Name(English): Jade Market
Name(Chinese): 香港玉器市場
Category: Major Attractions
Address(English): Jade Market, 261 Shanghai Street, Yau Ma Tei
Address(Chinese): 油麻地上海街261號
Address Google Map Link: https://g.page/JadeMarket278IreneNewNumber13?share
Address longitude and latitude: 22.309512801111616, 114.1700507722296
Nearest MTR Station: Yau Ma Tei MTR Station Exit C
Nearest MTR Station Google Map Link: https://goo.gl/maps/YpYxtiJHcDJap7yb7
Nearest MTR Station longitude and latitude: 22.311803247767962, 114.17064052737068
How far from the nearest MTR Station: 10 mins from Yau Ma Tei MTR Station Exit C
Opening hours:
MON 11:00 – 17:30
TUE 11:00 – 17:30
WED 11:00 – 17:30
THU 11:00 – 17:30
FRI 11:00 – 17:30
SAT 11:00 – 17:30
SUN 11:00 – 17:30
Recommended Time to Visit: After lunch
Accessibility Note: Easy access
Jade is used to be a popular jewellery in Hong Kong 30 – 40 years ago, where women would wear a bracelet or children would wear a necklet for good luck. Given the lack of standardization and lack of coverage in movies/fashions, jade as a jewellery has definitely lost its fame by now.
Richard Nixon historic visit to China in 1972, he received a jade ewer from chairman Mao as part of their gift exchange. While his visit marked the normalization of US and China diplomatic relationship, the demand for jade also exploited in Hong Kong giving rise of this market in the 70s to 80s.
However, jade market started to decline about 20 years ago when China opened up and flooded the market with many fake jades. Combining this with a lack of certification standard, jade has slowly demoted to a commodity or souvenir rather than a jewellery.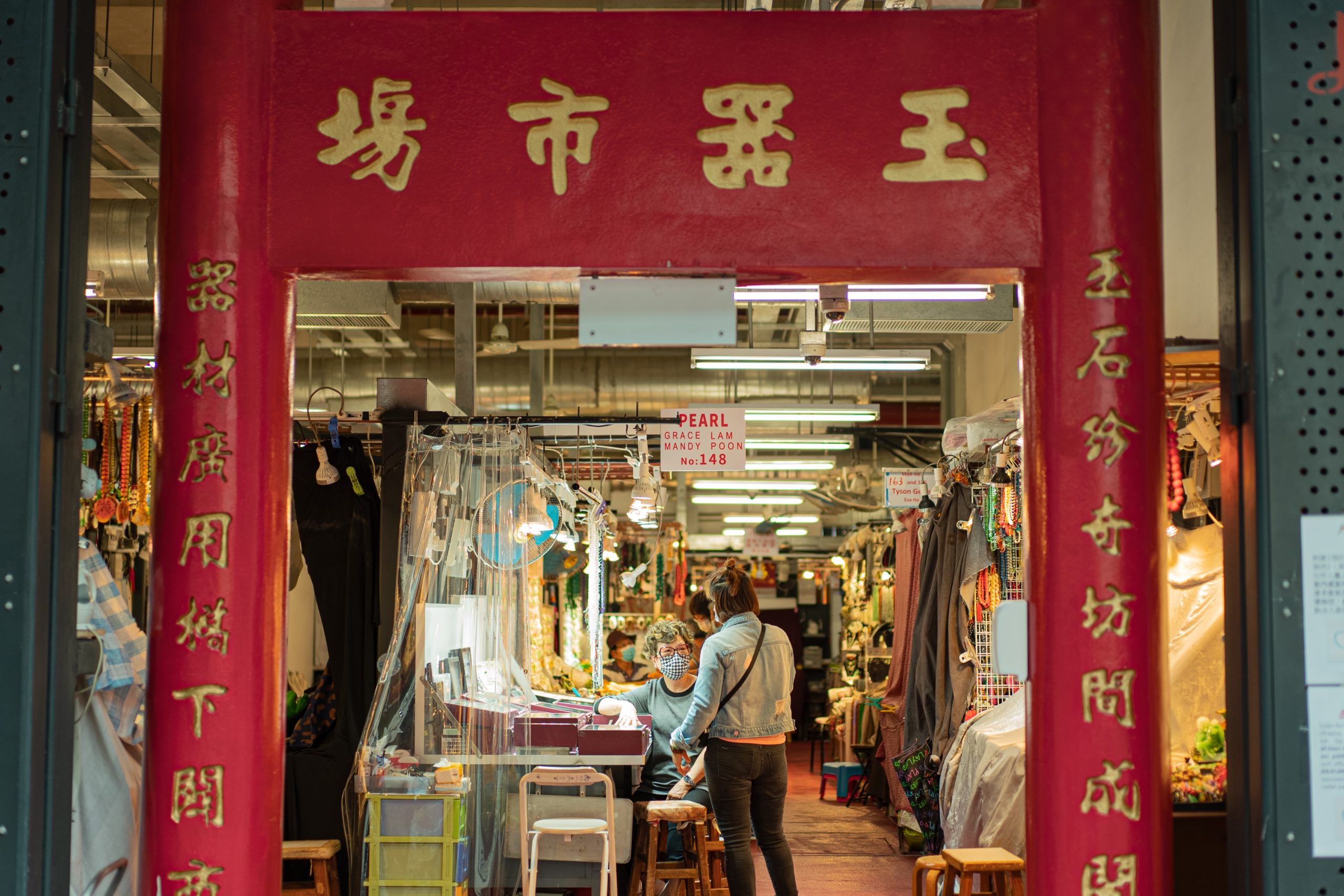 When we went to the jade market, a shop offered us a jade bracelet. The bracelet was initially quoted as HKD 4,800 but she was willing to lower to a three-digits price at the end. As a result, you should bargain as hard as you can and always assume what you bought is not high quality jade.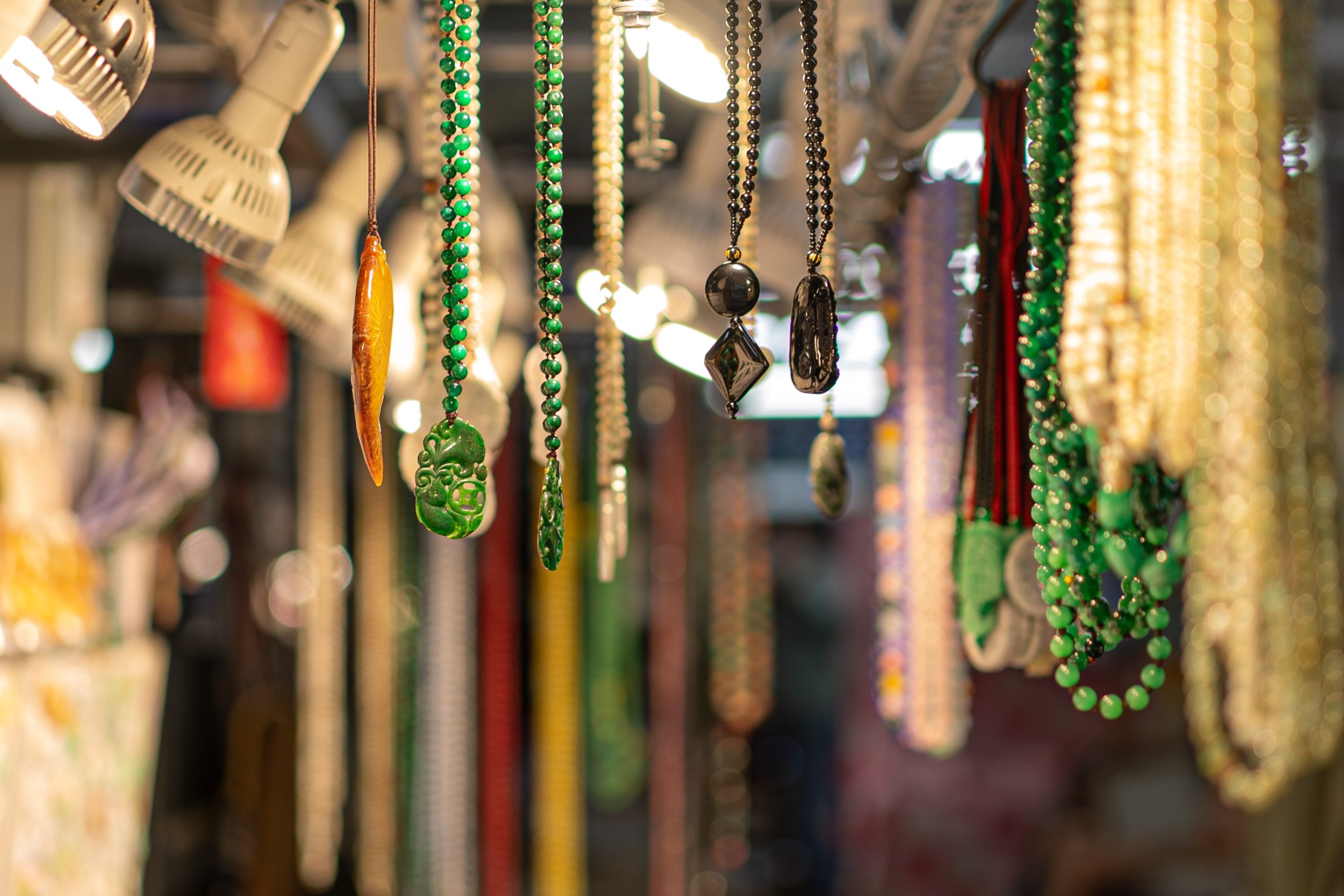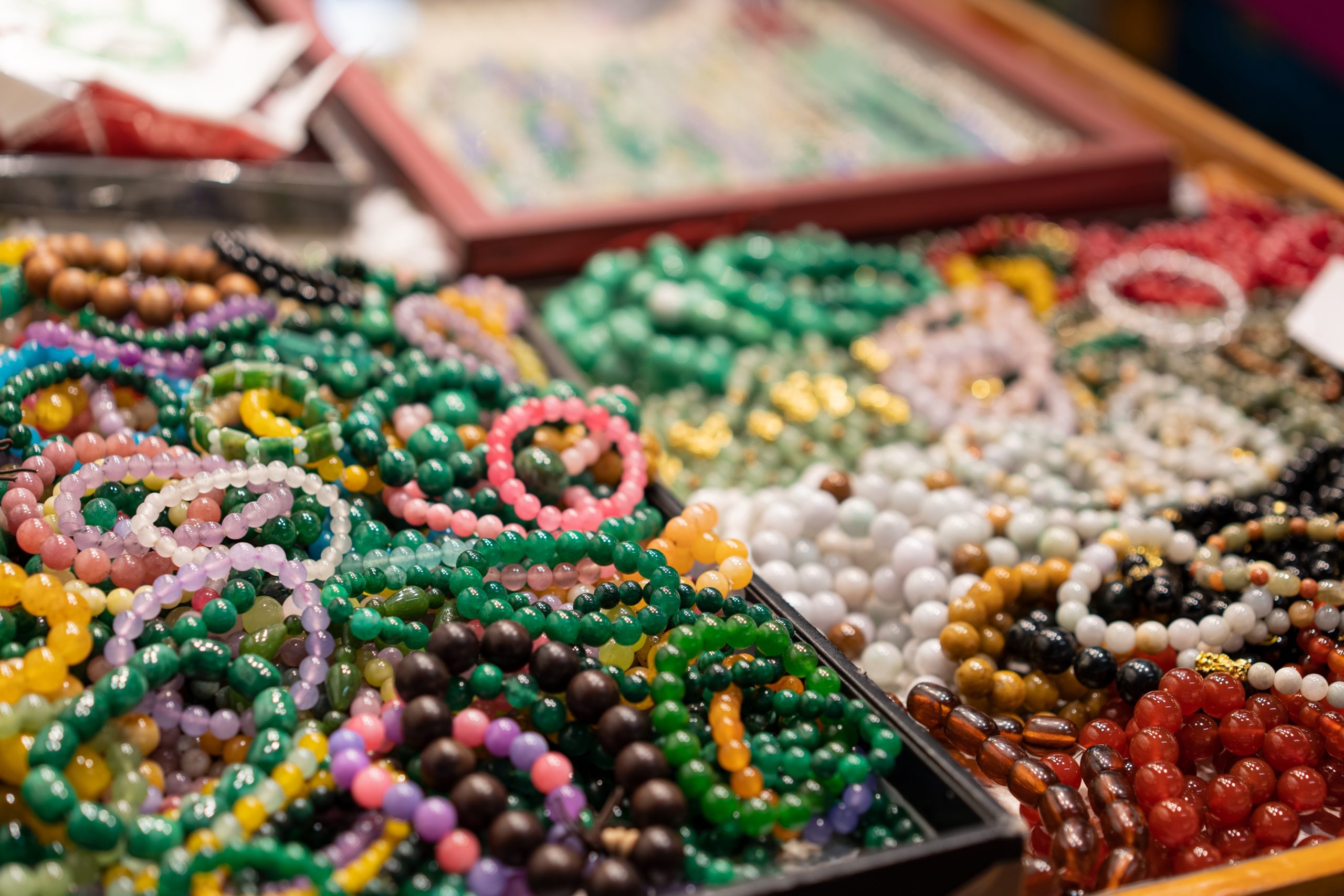 Other than jewellery, the Chinese also use jade as decoration as well as bringing good luck. If you have no idea what to get, one suggestion is to buy an ornament that corresponds to your zodiac sign else we are sure the vendor would have infinite ideas of what can bring you good-luck charm.
If you are making a visit to the jade market, you may also want to combine your visit with the Temple Street Night Market. What you should not miss is a parking structure nearby where you can take an awesome picture of the Temple Street Market at night*. If you fancy a more alternative activity, you can go for fortune telling with bird or visit one of those cheesy karaoke parlours.

* The car park building, unfortunately, has stopped functioning and is expected to be torn down soon for district development.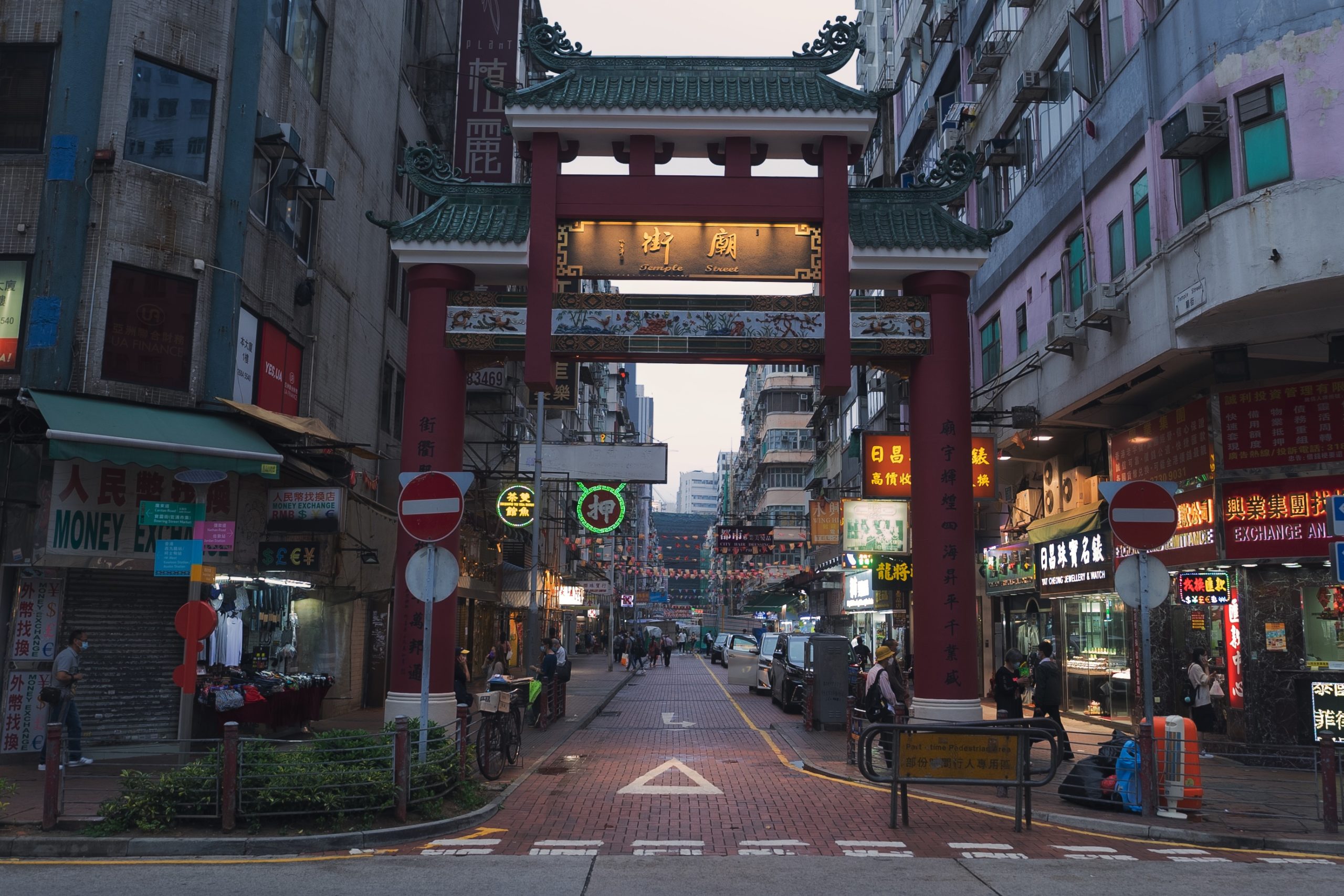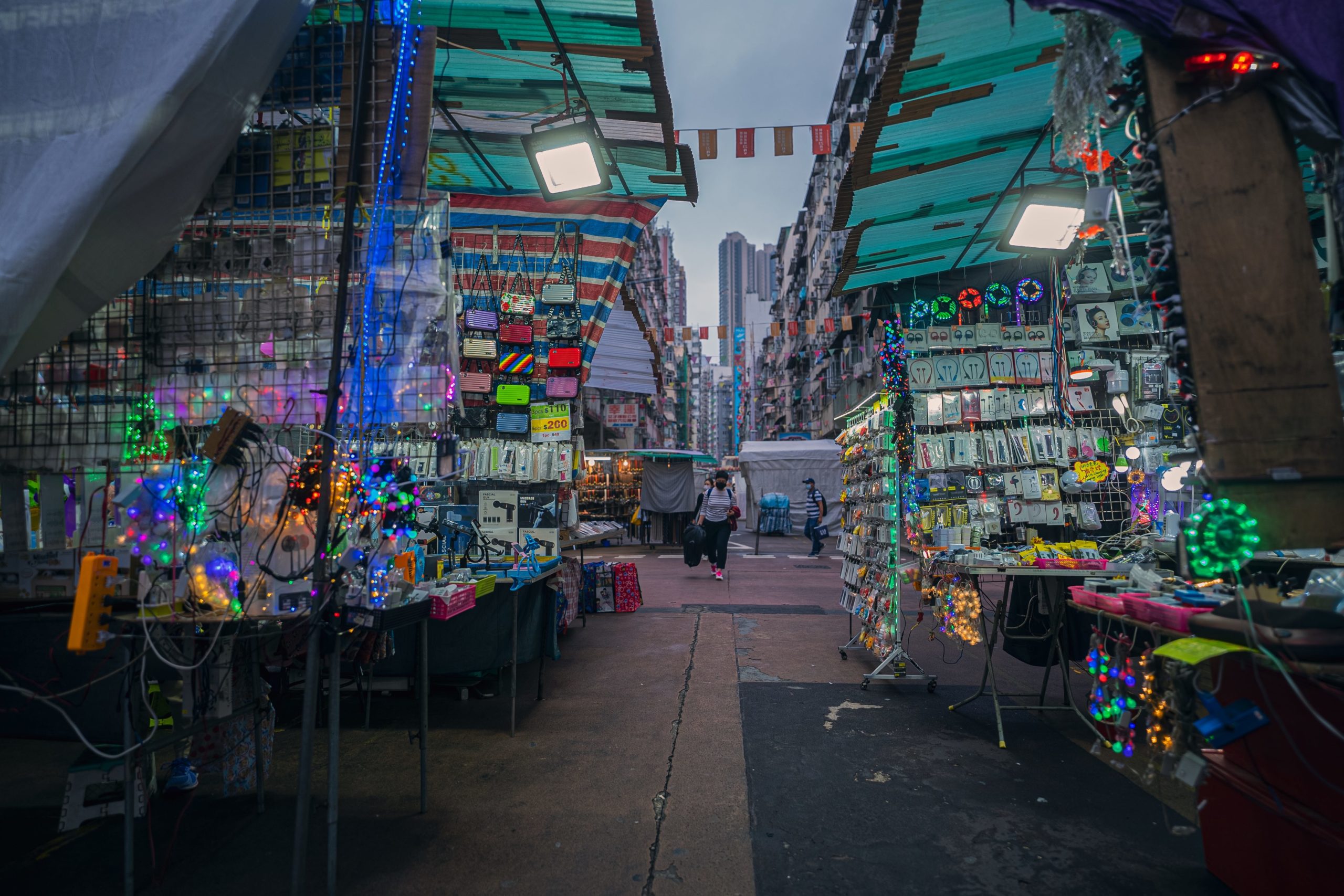 #jademarket #jade #hongkongmarkets #hongkongtravel #explorehongkong #discoverhongkong #ilovehongkong #hongkongstreet