Name(English): Antique Street / Lascar Row
Name(Chinese): 摩羅上街
Category: Markets & Malls
Address(English): Hollywood Road and Upper Lascar Road, Sheung Wan
Address(Chinese): 上環摩羅上街
Address Google Map Link:https://goo.gl/maps/Pk3sMWMdbDCDM6MV7
Address longitude and latitude :22.28490006423405, 114.1496655031173
Nearest MTR Station:Sheung Wan MTR station exit A2
Nearest MTR Station Google Map Link:https://goo.gl/maps/gCAr1YYMpkWJJNH1A
Nearest MTR Station longitude and latitude:22.28660494727724, 114.1518786076867
How far from the nearest MTR Station:5 mins from Sheung Wan MTR station exit A2
Opening hours:
MON 00:00 – 23:59
TUE 00:00 – 23:59
WED 00:00 – 23:59
THU 00:00 – 23:59
FRI 00:00 – 23:59
SAT 00:00 – 23:59
SUN 00:00 – 23:59
Recommended Time to Visit:  Monday to Sunday 11:00 – 18:00
Accessibility Note: Easy access
Calling all antique enthusiasts! Hong Kong is never short of quirky yet beautiful curios being the ground of mixed cultures – and the best place to hunt for the treasures goes to the Upper Lascar Row! The trove is lined with an array of antique stores with tables all laid out outside, that curious souls can explore in the sea of exotic gems, religious statues, distinctively ornate tea cups, movie posters of the old Hong Kong, and even Mao's propaganda items. It is just too difficult to leave the place empty-handed.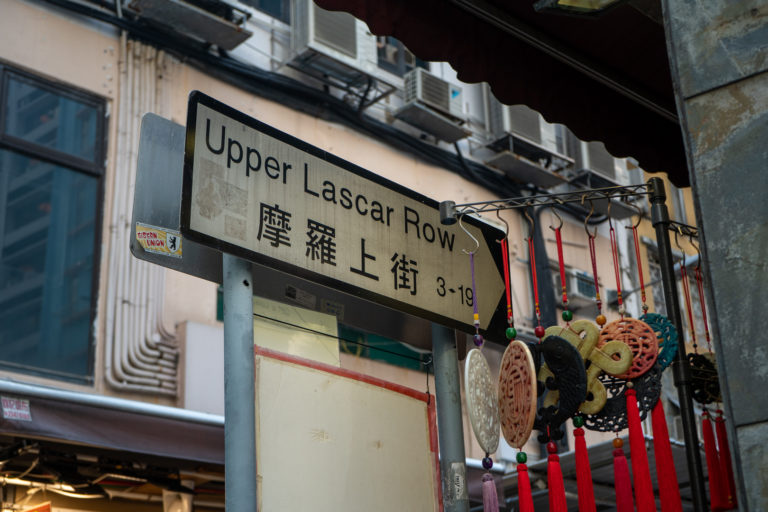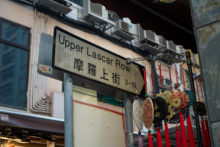 But this narrow alley has an infamous story dating back to over 160 years ago, which explains why it got divided into Upper and Lower (currently Lok Ku Road). As Hong Kong being another colony of the British, lots of Muslim Indians moved to the city for new paths and many were soldiers that served the Royal Army. Lascar Row, just a few blocks away from the barracks on Old Bailey Street and the Lascar Temple (now Jamia Mosque), gradually became the main hub for the new comers.
Unfortunately, there was a land-use conflict between the Cantonese and the Hokkien that led to a loss of 50 armed Indian solders that were secretly recruited by one Cantonese businessman. The broken families were too devastated to sue him by asking the government's help, and were later settled in the Upper Lascar Row as compensation. It definitely echoed the vibes of "Little India" but the locals liked to name it differently – "Mo Loh Street" (摩羅街), coined from the general term "Mo Loh" that refers to people of South Asian or Indian descent. Though it now becomes a treasure trove, the alley does serve as an important remnant of the Indian Hong Kongers.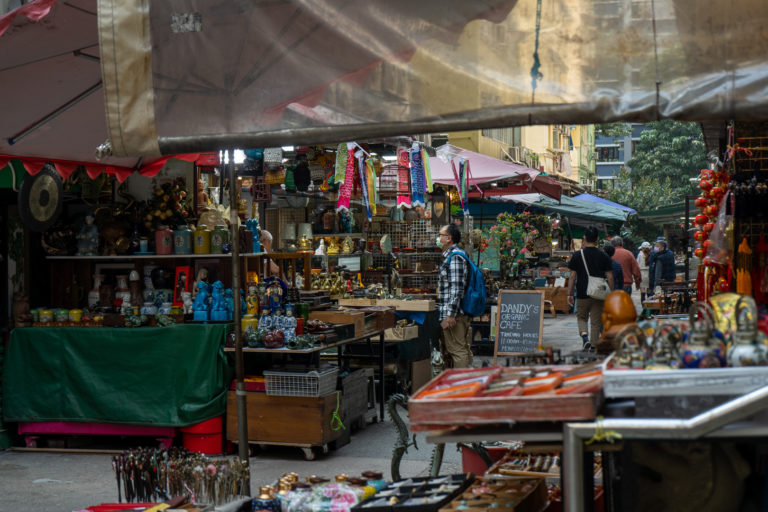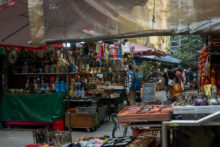 The Antique Street is full of treasures. Apart from the jade and antiques, which you may expect to find there, ivory trade is also present. In fact, ivory sales will remains legal in Hong Kong until 2021 and it is not hard to find a place where you can buy an ivory-related products in Hong Kong. The price varies however, and it can be well over millions of Hong Kong dollar. While there is no way for us to validate, some claims the expensive ones are mammoth ivory.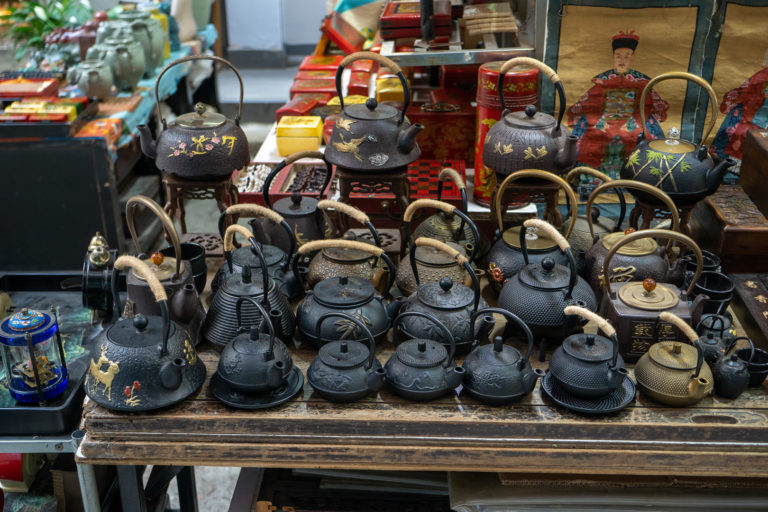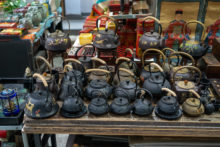 One kind reminder to you that a lot of the "antiques" sold there nowadays are replicas or vintage items which were found not more than the early Republican period. Visit smart if you are not an antique expert! The Antique Street not only represents the history of antique selling and buying in Hong Kong, but also one of the character-defining elements of the district. It is definitely worthy to spend a day in the Sheung Wan to appreciate this sophisticated area in Hong Kong.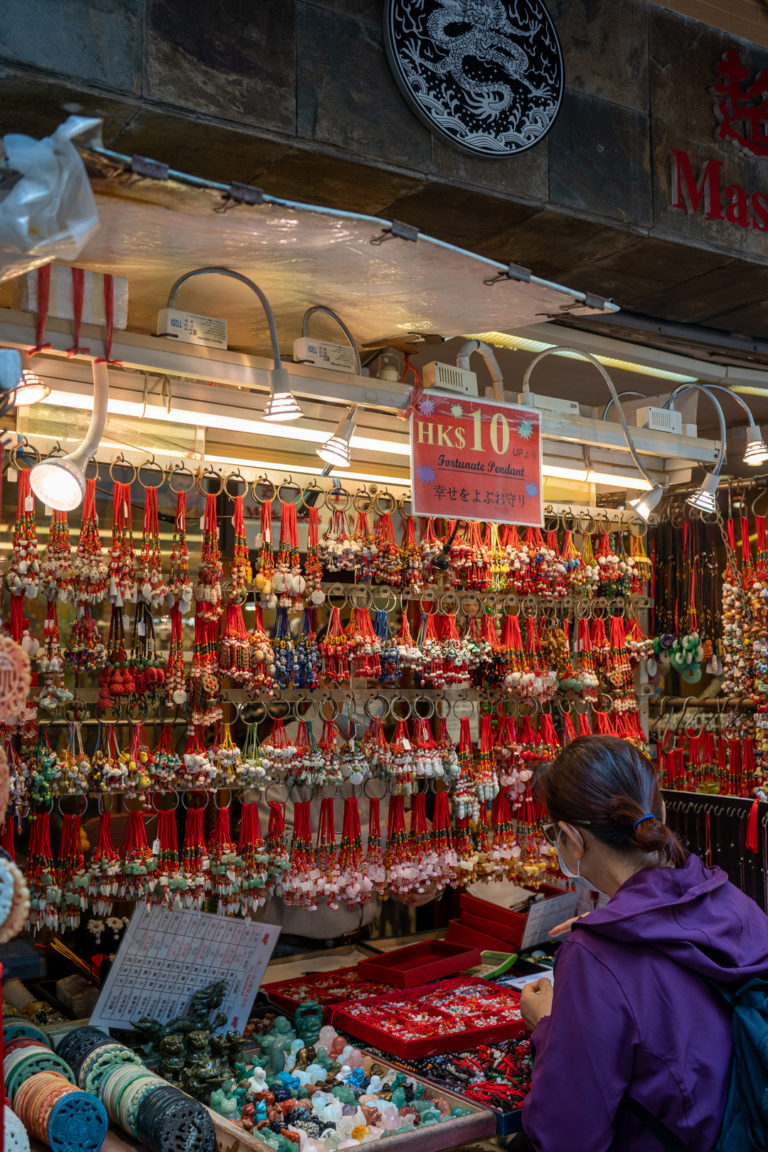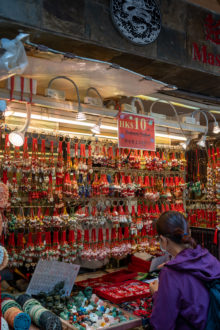 You may also want to visit other attractions in close vicinity (i.e. Man Mo Temple, Victoria Prison, Tai Kwun – former Central Police Station, PMQ – former Police Married Quarters, Lan Kwai Fong and Soho).
#antiquestreet #catstreet #antiquehunt #ivory #jade #silk #treasurehunt #sheungwan discoverhongkong #explorehongkong #visithongkong #hongkongtravel #ilovehongkong #hongkongtrip #heritage #hongkongheritage #chinesetradition #culturetrip #hongkongculture #hongkongsouvenir #souvenirhongkong #souvenir #souvenirs #hksouvenir