Name(English): LKK Egg Waffle
Name(Chinese): 利強記北角雞蛋仔
Category: Food and Beverage
Phone Number: +852 25909726
Address(English): 492 King's Road, North Point
Address(Chinese): 北角英皇道492號
Address Google Map Link: https://goo.gl/maps/Le1zHa4yXVp97jqZA
Address longitude and latitude: 22.297580468250263, 114.20034642072173
Nearest MTR Station: North Point Station Exit B1
Nearest MTR Station Google Map Link: https://goo.gl/maps/PfB6L2f7a2HspdDK9
Nearest MTR Station longitude and latitude: 22.291353947183378, 114.20048211285277
How far from the nearest MTR Station: 2 mins walk from North Point Station Exit B1
Opening Hours:
MON 07:00 – 23:00
TUE 07:00 – 23:00
WED 07:00 – 23:00
THU 07:00 – 23:00
FRI 07:00 – 23:00
SAT 07:00 – 23:00
SUN 07:00 – 23:00
* Closed on major public holiday, e.g. Chinese New Year
Budget (per person): HKD 40
Recommended Time to Visit: Snack or as a dessert after a meal
Recommended Food/Drinks: Egg Waffle (雞蛋仔) or Waffle (格仔餅)
Accessibility Note: Easy access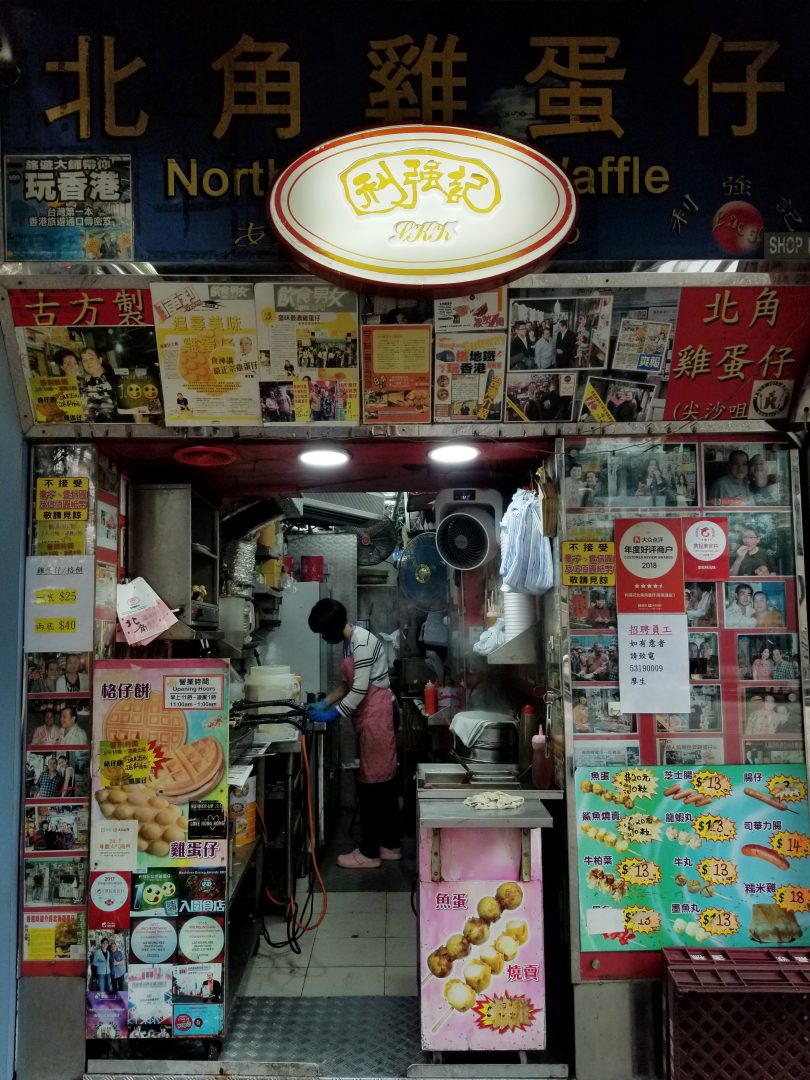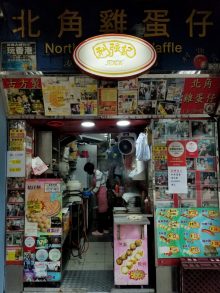 Lee Keung Kee (LKK) is an authentic local street food place where you can have casual breakfast or Hong Kong fast food. Rice noodle roll (腸粉), shumai (燒賣), fishball and of course the king of the shop – the freshly made egg waffle (雞蛋仔)!
The Hong Kong Egg waffle is not the waffle you usually have in your country. It is a very typical Hong Kong street food mainly made of flour, eggs, milk and sugar. There are two stories on the origin of Hong Kong egg waffle, they both find its root to 1950s in Hong Kong:
Egg was a luxury back then. For those who cannot afford egg, they make an egg-shaped mold and fill it up with eggless batter
Shopkeepers made a new product using broken eggs by mixing them into a batter with evaporated milk and flour. Due to the eggy content and eggy shape, people started to name it as egg waffle.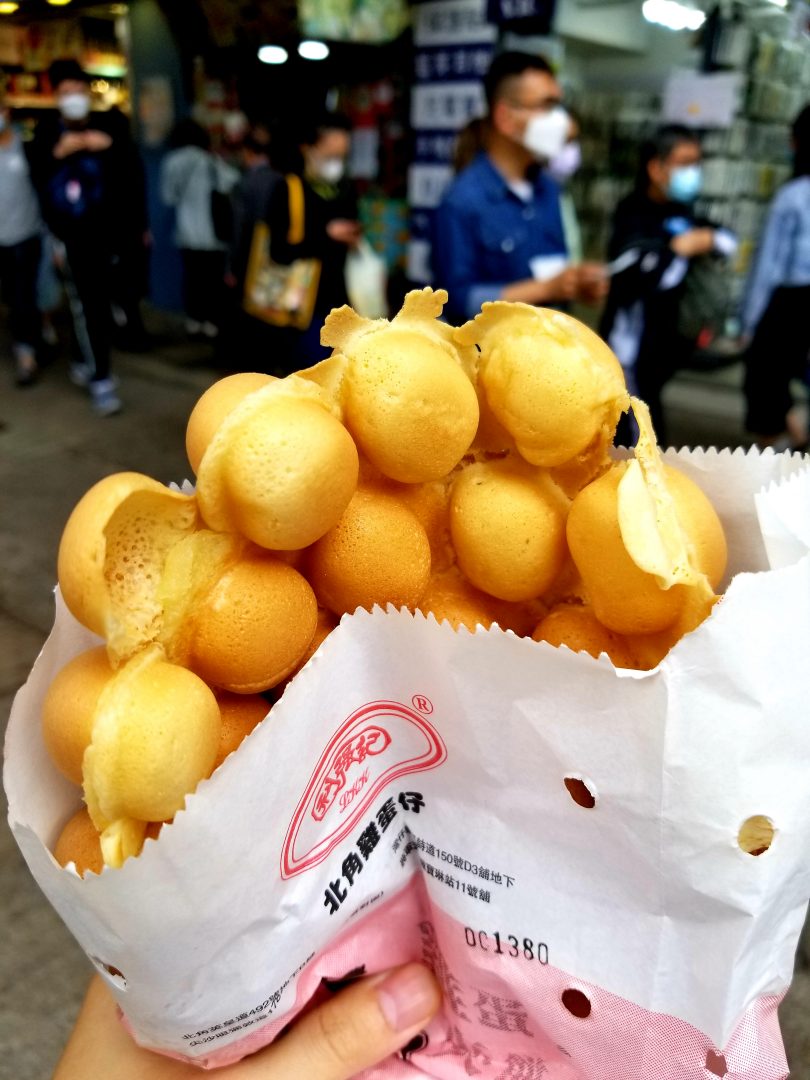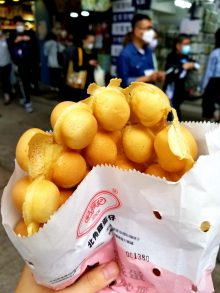 The most typical flavor is the original; however, with time passed and the increased competition, egg waffle varies in terms of its flavor and serving ways. Egg waffle with chocolate chips, matcha, earl grey tea or even salted egg yolk are not hard to find. In the meanwhile, the sellers add innovative elements to the egg waffle, like serving it with ice cream. Despite of these variations, I would still recommend to everyone to go for the original flavor before you try out other flavors.
The texture you should look for in an egg waffle should be a perfect mixture of puffy and crispy. It is usually crispy outside and sponge-like inside. As a common Hong Kong street food, It is not hard to find an egg waffle place. The two most well-known egg waffle shops are the Lee Keung Kee and Mammy Pancake. Between these two stores, they probably have covered most locations in Hong Kong.
Nevertheless, in presence of the long line in front of either store, you may wonder if there are other places that offer similar quality but without the queue. Personally, many street food stores sell good or even better egg waffle than these brands. The keys to a great egg waffle is ALWAYS ask for a freshly made egg waffle no matter which store you visit.
Apart from egg waffle, Hong Kong style waffle (格仔餅) is another popular street food. It looks similar to the ones you have back home; but the toppings are completely different: butter, peanut butter, condensed milk and sugar are put on top of a freshly made hot waffle. Trust me, the taste and texture of the Hong Kong style waffle turn it into another food. Do try it before you leave Hong Kong!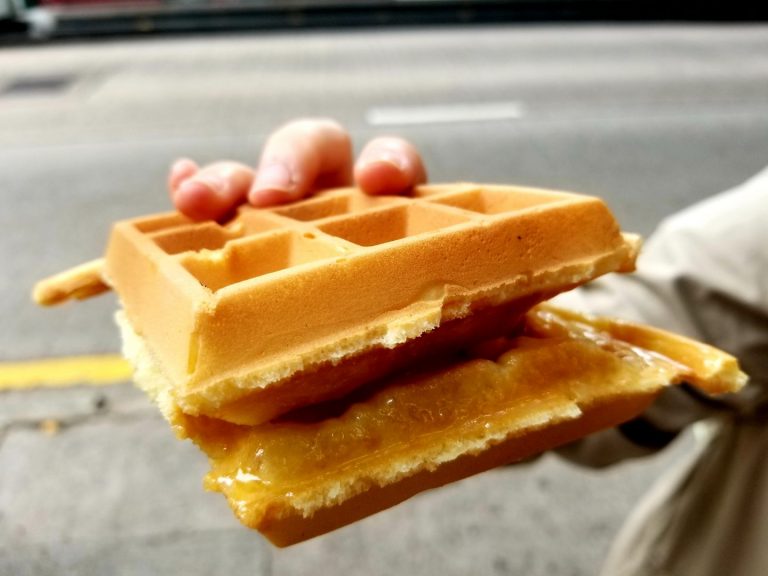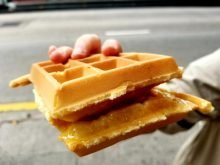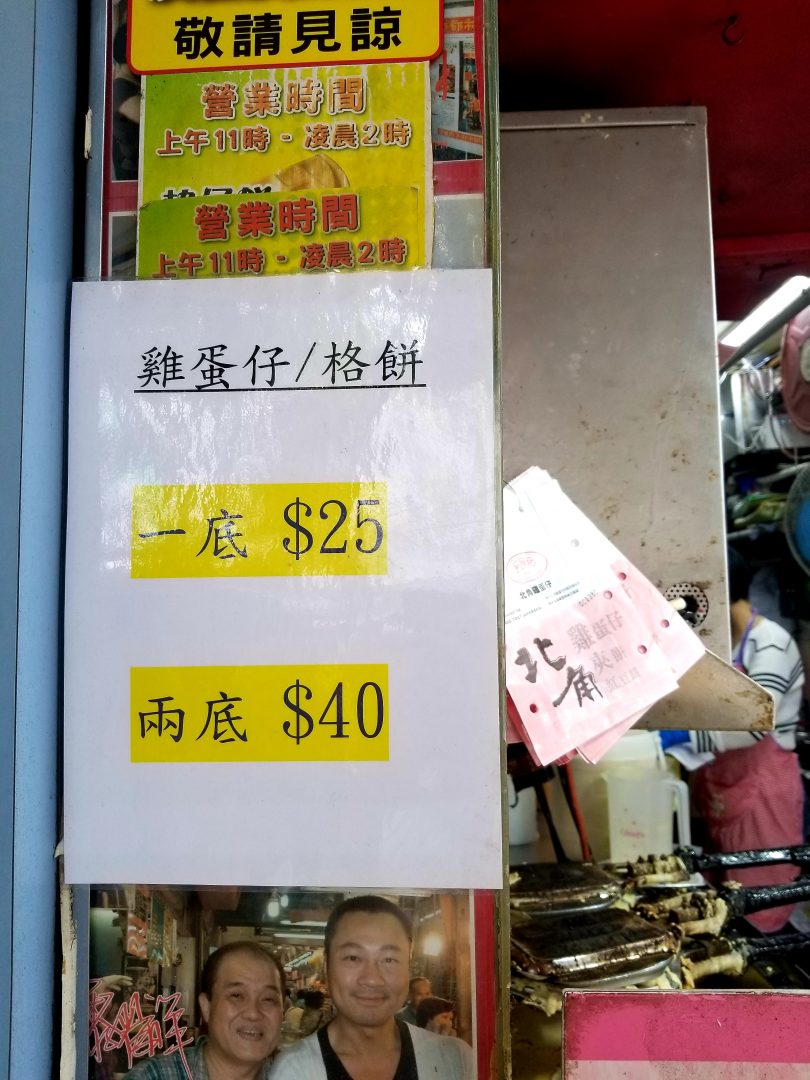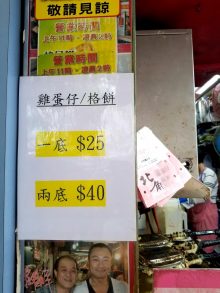 Speaking of Hong Kong as a "food paradise", there are a lot more food to offer on the street. Egg tart (蛋撻) and pineapple bun with butter (菠蘿油) are two other examples come to our mind. These are also not to missed food in Hong Kong.
When you visit these stores, please make sure you have enough cash because they are still working with the cash system to avoid, you know, tax.
Fill your stomach with one of the best Hong Kong food!
#hkstreetfood #freshlymade #eggwaffle #hongkongstylewaffle #pineapplebun #eggtart #discoverhongkong #explorehongkong #visithongkong #hongkongtravel #ilovehongkong #hongkongtrip #freshlymade #hkfood #foodiegram #hkfoodie #hongkongfoodie #hkfoodporn