Name(English): Mak's Noodles
Name(Chinese): 麥奀記
Category: Food & Beverages
Phone Number: +852 23020908
Address(English): G/F, 55 Parkes Street, Jordan
Address(Chinese): 佐敦白加士街55號地下
Address Google Map Link: https://goo.gl/maps/MtFBgrMUQRtShEZR9
Address longitude and latitude: 22.304775966066185, 114.17049299767402
Nearest MTR Station: Jordan MTR Station Exit C2
Nearest MTR Station Google Map Link: https://goo.gl/maps/XvAB23Ydw4Vu64YS7
Nearest MTR Station longitude and latitude: 22.304370237300855, 114.17117694212399
How far from the nearest MTR Station: 2 mins from Jordan MTR Exit C2
Opening hours:
MON 11:00 – 21:00
TUE 11:00 – 21:00
WED 11:00 – 21:00
THU 11:00 – 21:00
FRI 11:00 – 21:00
SAT 11:00 – 21:00
SUN 11:00 – 21:00
Budget (per person): HKD50
Recommended Time to Visit: lunch or dinner
Recommended Food/Drinks: wonton noodle
Accessibility Note: Easy access-flat entrance
Wonton noodles is that classic dish that Hong Kongers do not usually make at home but would definitely satisfy their comfort food cravings whenever eating out. "Sai Yung" – its original name meaning "a small bowl of good noodles", now being treated as a proper meal, but people in the past generally considered it as a quick snack before or after the theatre. Mak's Noodles, used to own the Michelin Star, taking the dish to the world but what the story behind is?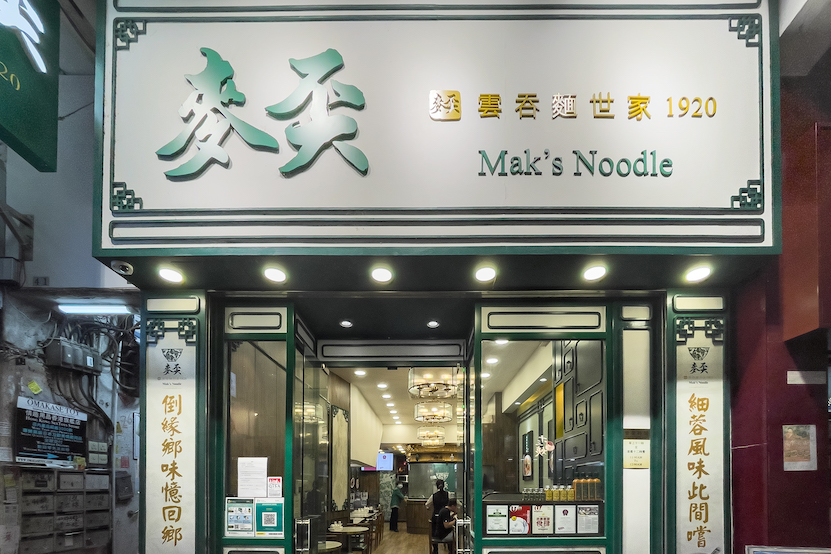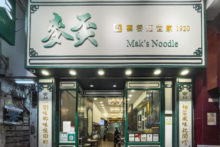 Mak's Noodles has become a household name in its long history. The restaurant has its root in Guangzhou and it gained popularity in Hong Kong after the son of the owner Mak Woon-Chi starting off a food stall selling the noodles in Central. Throughout the last few decades, a few different wonton noodles restaurants were opened by the descendants of the owner including Ho Hung Kee, Mak Man Kee & Mak An Kee. Truth be told: the family breaks apart while each of them claiming to be the origin of the dish.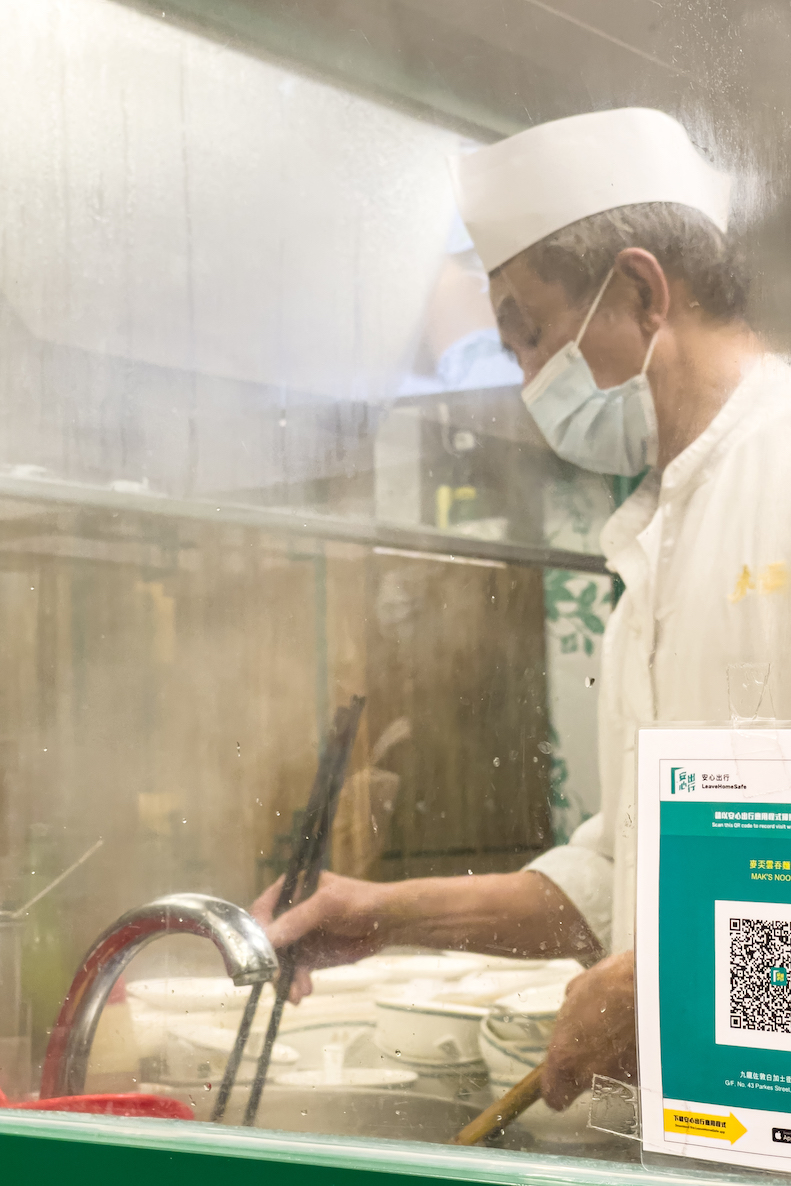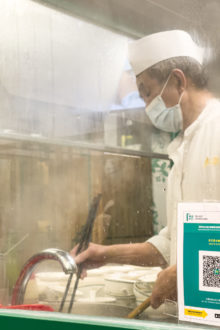 A standard bowl of "Sai Yung" comes with a mouthful of al dente noodles and four shrimp dumplings "Wontons" being soaked in golden-yellowish broth. Though being absent from the menu, there were actually two other bigger sizes of the dish: medium and large bowls were named as "Jung Yung" and "Dai Yung". You can expect similar flavors at many other local Cha Chaan Tengs or Dai Pai Dongs – Hong Kong's local cafes or restaurants in Cantonese, but what Mak's Noodles offers is slightly different.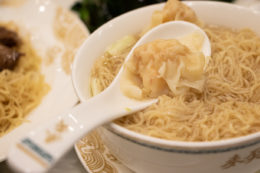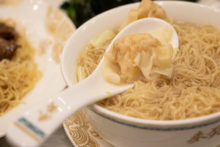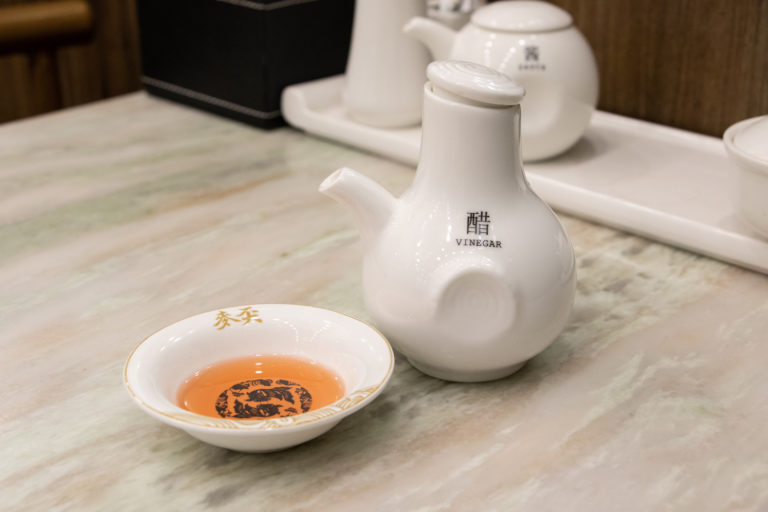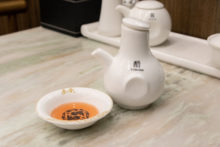 The Wontons, the heart of the whole dish, are plump and delicate filled with chunky shrimps and pork. You can tell it is extra good when you can see the pinkish fillings inside through the thin dumpling wrappers. The noodles are springy and the soup has a taste of alkaline which makes the noodles wavy and bouncy. A nice touch to it is to add red rice vinegar, which is a traditional complement to the noodles.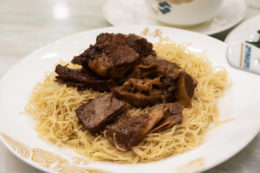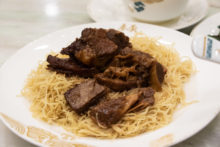 Do order some side dishes that are also worth trying if the noodles don't fill your stomach(!) like tossed noodles with beef brisket or shrimp roe noodles, and "Gai Laan" the Chinese broccoli in sweet and savory oyster sauce!
Some mixed comments on the quality of Mak's Noodles can be found – some say it is a signature place that represents Hong Kong best while some say the food is overpriced. Maybe you can tell better if you try out some other restaurants that also offer "Sai Yung".
#discoverhongkong #explorehongkong #visithongkong #hongkongtravel #ilovehongkong #hongkongtrip #freshlymade #hkfood #foodiegram #hkfoodie #hongkongfoodie #hkrestaurant #hkfoodporn #hkhistory #hongkonghistory #hongkongstory