Name(English): Chun Yeung Street
Name(Chinese): 春秧街
Category: Photography Enthusiast
Address(English): Chun Yeung Street, North Point, Hong Kong Island
Address(Chinese): 北角春秧街 
Address Google Map Link: https://goo.gl/maps/xM6SUAorZ28ZZinc8
Address longitude and latitude: 22.29148528830355, 114.197666468183
Nearest MTR Station:North Point Station Exit A1
Nearest MTR Station Google Map Link: https://goo.gl/maps/qoNnmbYVbmkqh3Nr9
Nearest MTR Station longitude and latitude: 22.291316619415557, 114.20049706546453
How far from the nearest MTR Station:5 mins from North Point MTR Exit A1
Opening hours:
MON 09:00 – 18:00
TUE 09:00 – 18:00
WED 09:00 – 18:00
THU 09:00 – 18:00
FRI 09:00 – 18:00
SAT 09:00 – 18:00
SUN 09:00 – 18:00
Recommended Time to Visit: 15:00 – 17:00 when people are out to buy food for dinner
Accessibility Note: Easy access

If you visited Thailand before, you may have visited a place called The Maeklong Railway Market where trains would go through the middle of a busy market and the shop owners have to clear a way for the incoming train. Chun Yeung Street is the Hong Kong version of such market…… well, on a smaller and a relatively "civilized" scale.
Chun Yeung street is named after a sugar cane businessman turned real estate developer (what else do you expect people do in Hong Kong!). During the Second World War, this street attracted a lot of Chinese refugees from Shanghai & Fujian due to the heritage of this businessman. Later in the 80s, many Shanghai style restaurants on this street went on and became some of the most prestigious restaurants in Hong Kong.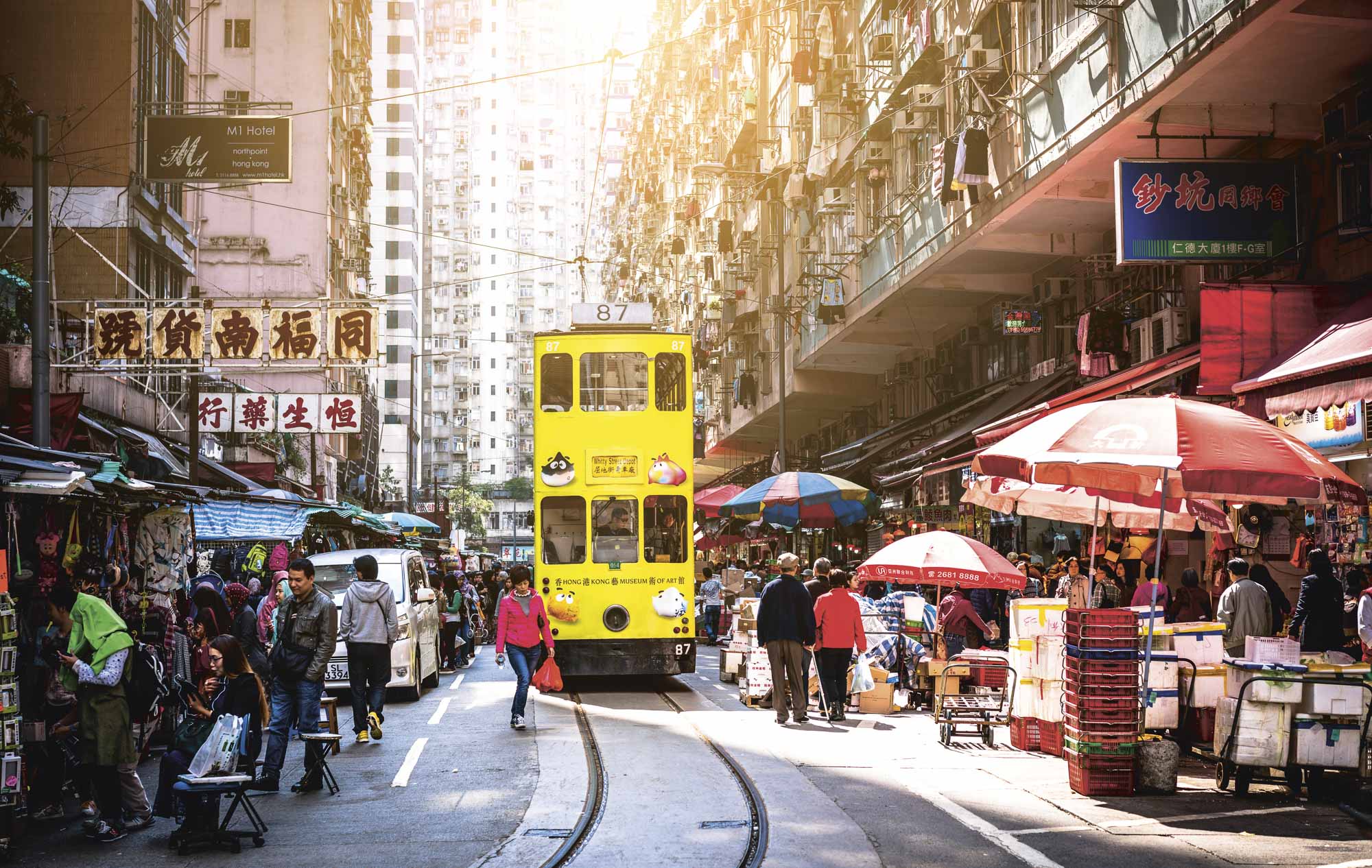 In 1950s, the city needed to extend the tramline beyond Causeway Bay due to city expansion, but realized there was not enough space for the tram to turnaround on the main street, King's Road. So they ended up with a better idea: just route the tram to Chun Yeung Street into a busy wet market instead. I guess that's a good city planning! ?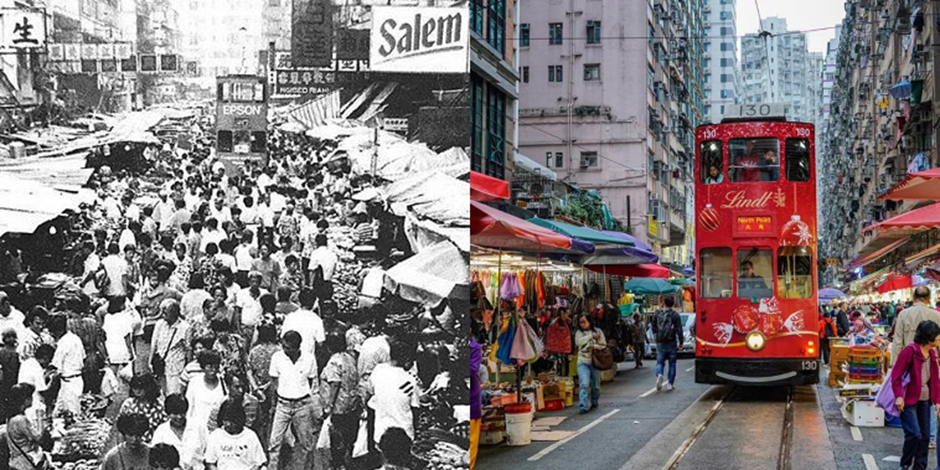 While you spending time here, there are several things you should not missed in this neighborhood:
Food – There are plenty of great restaurants or eateries nearby. Given the street find its root to Shanghai, we recommend you go for a Shanghai style Chinese food here. Other recommendations are: Lee Keung Kee North Point Egg Waffles, Tim Ho Wan, Mak Kee and Tung Po!
Things to do – Other than the obvious choice to take a tram and walk around the wet market, you should try the local Shanghai style barber shop where they give you a traditional experience! There is also a very rare embroidery shoe maker in the neighbourhood if you are looking for ideas to buy authentic souvenir. For Chinese Opera, you can also get a ticket to watch a show at a theatre nearby.
#chunyeungstreet #northpoint #trams #hktramways #hongkongtravel #explorehongkong #discoverhongkong #ilovehongkong #hongkongstreet