TOUR INFO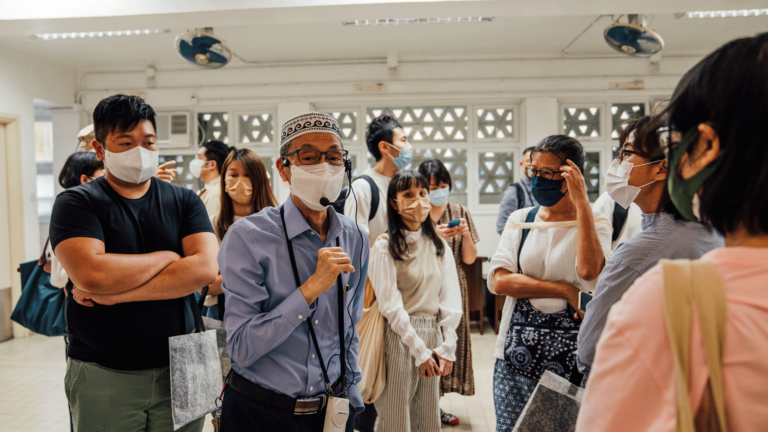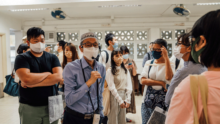 Hong Kong is unquestionably a diverse city. While the people have been benefited from the city's cultural diversity in all aspects of living, from food to entertainment, it might be nevertheless surprising that this secular city-state is just religiously as diverse. In a study by the Pew Research Center in 2014, Hong Kong ranks top 10 for the most religiously diverse territories in the world.
Religious pluralism is well embraced by the city and its people. Just within Wan Chai, there are places of worship for Buddhism, Taoism, Catholicism, Protestantism, Christianity, Mormonism, Sikhism, and Islam. Deities of different origins are hosted here in harmony and religious beliefs interact with love and respect.
In this walk, we will visit three different places of worship: Ammar Mosque, The Church of Jesus Christ of the Latter-Day Saints and Sikh Temple – the religion of each of which has been engaging and contributing to the diverse culture of Hong Kong and deserves better understanding from the people.
MEETING INFORMATION
Meeting Point: The Church of Jesus Christ of the Latter-Day Saints (Lobby) – 118 Gloucester Road, Wan Chai
Meeting Time: 10:00am
Finish Point: Islamic Centre Restaurant
Finish Time: 2:00pm
Duration: 4 hours
Price: HKD 400 per person (including lunch – Islamic Halal Dim Sum)
Group Size: No more than 29 people
Reservation: Only guests with reservation will be able to join the tour
Please note: All walks require appropriate footwear for walking. Men and women should both dress modestly, in looser-fitting clothing that covers the arms and thighs.
HIGHLIGHTS OF THE TOUR
The Church of Jesus Christ of the Latter-Day Saints – What are their beliefs? A visit to "Mormon" Temple and chat with the Missionaries
Ammar Mosque and Osman Ramju Sadick Islamic Centre – A brief history of how Islam came to Hong Kong and a tour inside the mosque with the Mufti.
Islamic Centre Halal Restaurant – One of the must-go restaurant in Hong Kong, famous with its delicious Halal Dim Sum.
OTHER INFORMATION
COVID‐19 Insurance: A Group Personal Accident Insurance covering COVID‐19 will be provided by Zurich Insurance and the cost is included as part of this quotation. ALL participants are required to provide the following information for the coverage: Full Name, HKID number, contact phone number.
Conditional Exemption for Local Group Tours: The Hong Kong SAR Government announced on 27 April 2021 the resumption of conditional exemption for licensed travel agents to organise local group tours of not more than 30 persons including working staff accompanying the local group tours, with effect from 29 April 2021. This tour is registered under the scheme.
Cancellation Policy: Cancellation made at least 8 day(s) before activity date, will charge 50%. Cancellation made during 0 ~ 7 day(s) of activity, Non-refundable (0% refund)
Friendly reminder: Please wear a hat or bring an umbrella, and stay hydrated to prevent heatstroke or heat exhaustion.
Please note this tour may be cancelled due to the following conditions:
Weather: Tour may be cancelled in the case of a typhoon signal three or a black rain signal. Cancellations due to weather will be announced on the website two hours prior to the tour's start time. If some attractions cannot be visited due to the rain, the tour guide will decide to change or cancel the tour depending on the safety conditions at the time.
Participants: Tours may be cancelled if fewer than ten participants join the tour. In this case cancellation will be announced seven days before tour starts.