TOUR INFO
While most of Hong Kong speaks English, making it easy for travellers to get around, some older communities still retain their heritage and speak little to no English, rendering the culture inaccessible. In a private city tour, one of our local guides will reveal the real Hong Kong by taking you through the old Chinese community towards the modern one, showing you the local restaurants and charming family-run shops along the way.
HONG KONG ISLAND ITINERARY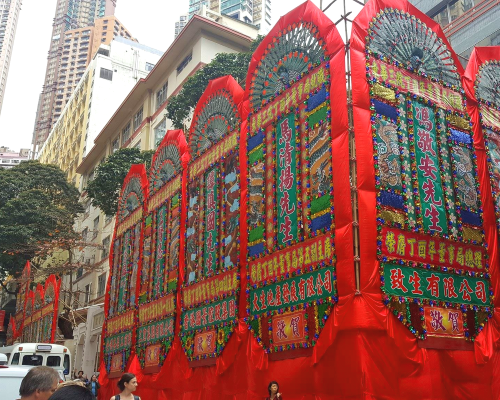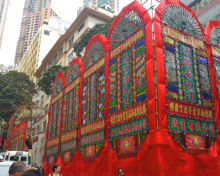 Hong Kong is best known as a centre for big business but nestled among the gleaming corporate towers you will find small, independent businesses specialised in traditional trades. These little companies are an integral part of Hong Kong's story and cultural fabric.
Times are changing, though. Many of these businesses have no succession plans and anticipate closure. As these elements of its heritage disappear, Hong Kong edges ever closer to becoming another generic global city. In this walk, we will visit places of these disappearing trades, the final masters of Hong Kong's home-grown industries. With the end in sight for many, you will hear their stories and learn about their way of life, before they are lost forever.
Itinerary:
– Start the tour at Sai Ying Pun MTR station
– Visit several cottage industries in Sai Ying Pun & Sheung Wan
– Hollywood Road Park, the beginning of British colonisation
– Pak Sing Ancestral Hall, the first wave of Chinese laborers who went to San Francisco in the Gold Rush
– Man Mo Temple, Taoism & a short lesson on the rituals of a Chinese temple
– Graham Street Market, visit a few food stores at an open air market
– Lunch at either a traditional tea house or tasting at several eateries
– Visit the Financial District (Government Hill, HSBC, Statue Square, Final Court of Appeal, HKMA)

This is a five hour tour finishing at Central MTR Station. You can extend this tour by adding:
– Victoria Peak (with an option to go to the observation deck or Lugard Road) (+1 hour)
– Visit a subdivided unit and visit a local wet market in Sham Shui Po (+1 hour)
– Visit the Bird Market, Flower Market and Goldfish Market (+1 hour)
– Visit Aberdeen or Stanley (+1 hour)
– Dragon's Back Hiking (+4 hours)
KOWLOON ITINERARY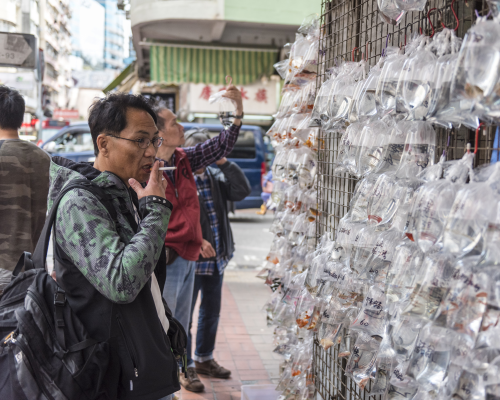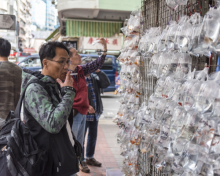 Kowloon is widely regarded as the most authentic, darker side of Hong Kong. With its incredible population density comes a fascinating mix of old and new culture, and a diverse host of attractions to discover.
First occupied by the British in 1860, Kowloon was only used as a military base for several decades before urban development began. Its name, which means 'Nine Dragons', supposedly comes from the last emperor of the Song Dynasty and refers to the eight highest hills and mountains in the area.
The ninth dragon was, of course, the emperor himself. In honour of this egocentric gentleman, let's do a tour of Kowloon!
Itinerary:
– Start the tour at Tsim Sha Tsui MTR
– Visit the Tsim Sha Tsui district to learn the early history of Kowloon
– Gold Fish Market, how residents cope with high rental prices in the centre of Mong Kok
– Flower Market, history of the flower market and Boundary Street
– Bird Market, a Hong Kong flu that shocked the world
– Prince Edward, housing crisis and a visit to a subdivided house and cage house
– Sham Shui Po, lunch or food tasting at one of the most local districts in Hong Kong
– Nan Lian Garden & Chi Lin Nunnery, Buddhism and how it is embodied in architecture

This is a five hour tour finishing at Diamond Hill MTR station. You can extend this tour by adding:
– Fortune telling at Wong Tai Sin (+1 hour)
– Kowloon Walled City (+1 hour)
– Shopping at Kwai Chung (+1 hour)
– Lion Rock hike (+3 hours)
– Hong Kong Island (+5 hours)
BOOKING INFORMATION
Tour Fee: HKD 400 per hour for a group of two. Additional HKD 50 per hour for each additional person. Kids younger than 13 come free! One hour is added for hotel pickup (except airport hotels), 1.5 hours are added for meetings at the airport arrival hall (and airport hotels).

Itinerary: Itinerary may be adjusted to reflect attraction opening hours. We are also happy to adjust the itinerary to your preference as long as it falls within the tour duration.

Luggage Handling: If you need to store your luggage, there is a baggage storage facility next to Arrival Hall A. More information here.

Exclusion: Fee does not include cost of food and transportation.

Weather Cancellation: Please note the tour may be cancelled in the case of a typhoon signal eight or a red/black rain signal. A full refund will be provided in the case of weather cancellation.

General Cancellation: A full refund will be provided if cancellation is made more than seven days in advance. A 50% refund will be provided otherwise.