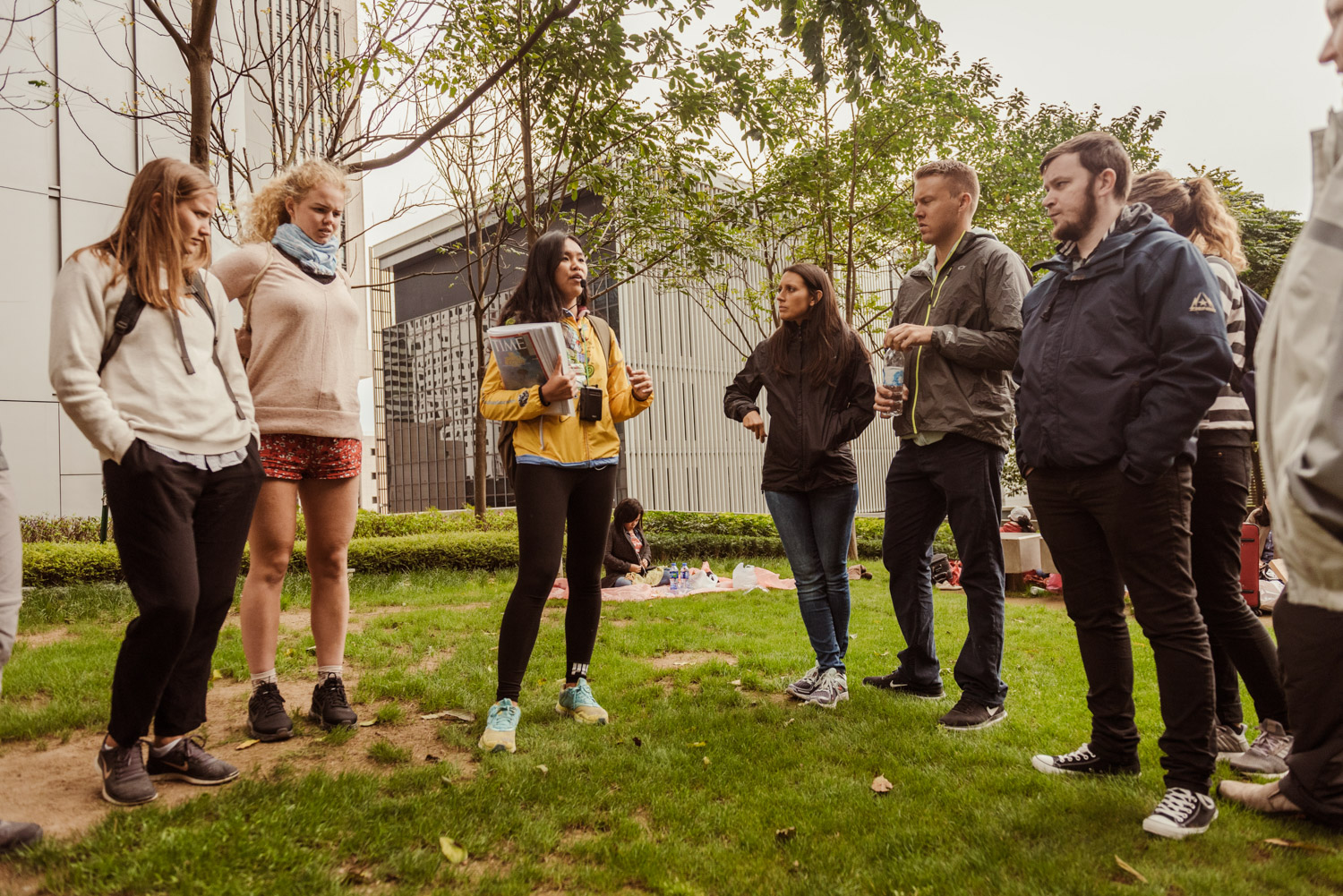 Hong Kong's BEST FREE Walking Tour! Explore Hong Kong Like A Local, Experience Our History, Food and Unique Culture. Click the button below & join us!
Tour Availability: EVERY DAY, including public holidays!
Duration: 11:00AM – 13:00PM (approximately 2 – 2.5 hours)
Price: FREE
ITINERARY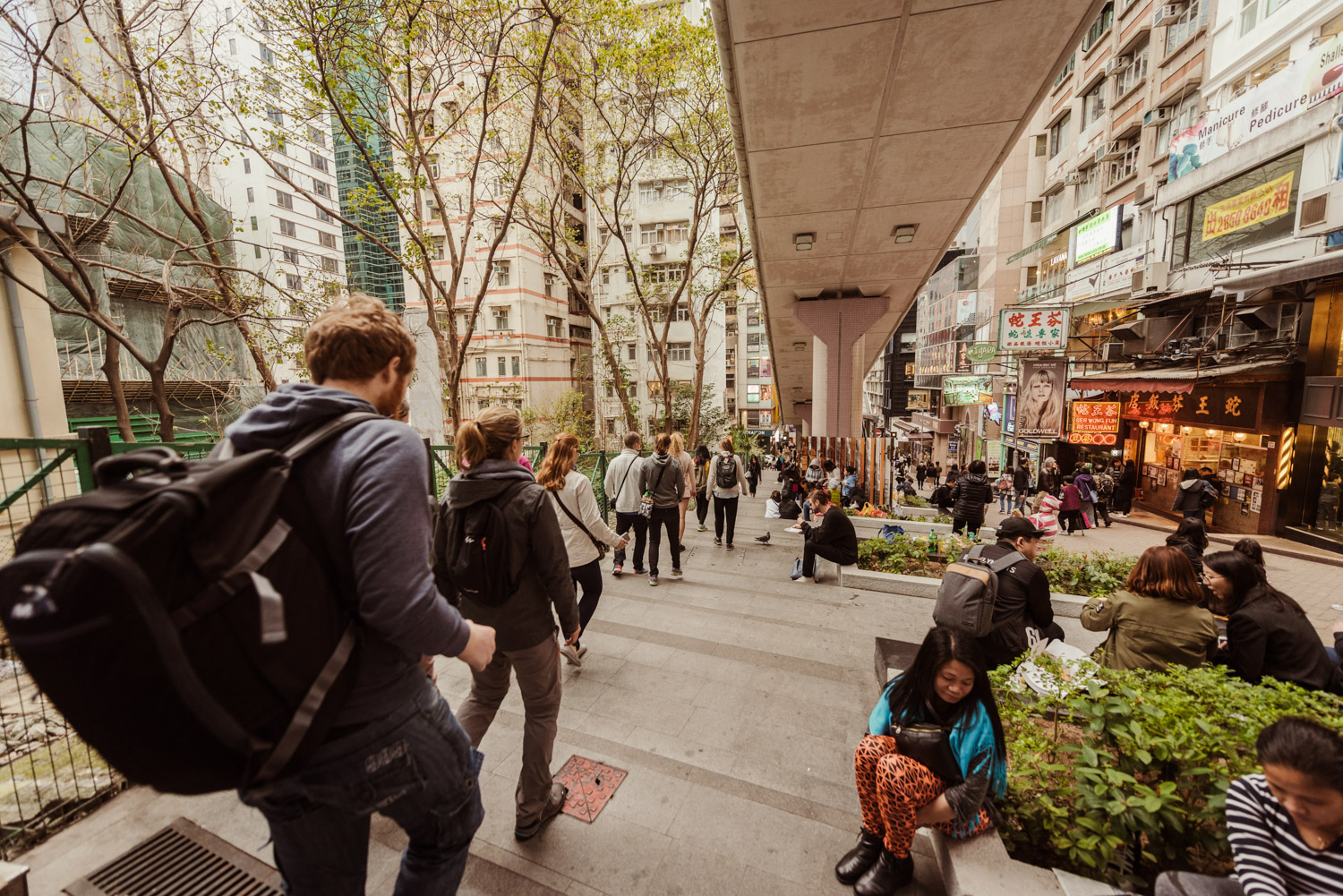 (*Please note, the guide may make minor adjustments to the itinerary as needed based on real-time conditions)
– Court of Final Appeal: A brief introduction of political, legal and economic situation in Hong Kong before and after handover (~10 mins)
– Statue Square: Listen to a ghost story that reveal the ancient clashes between Eastern and Western cultures. Review a hidden Feng Shui battle taken place in HK in 1990s (~15 mins)
– HSBC Headquarters: Explore the history of Hong Kong, and its position as a global financial center at the headquarters of one of the world's largest banks (~10 mins)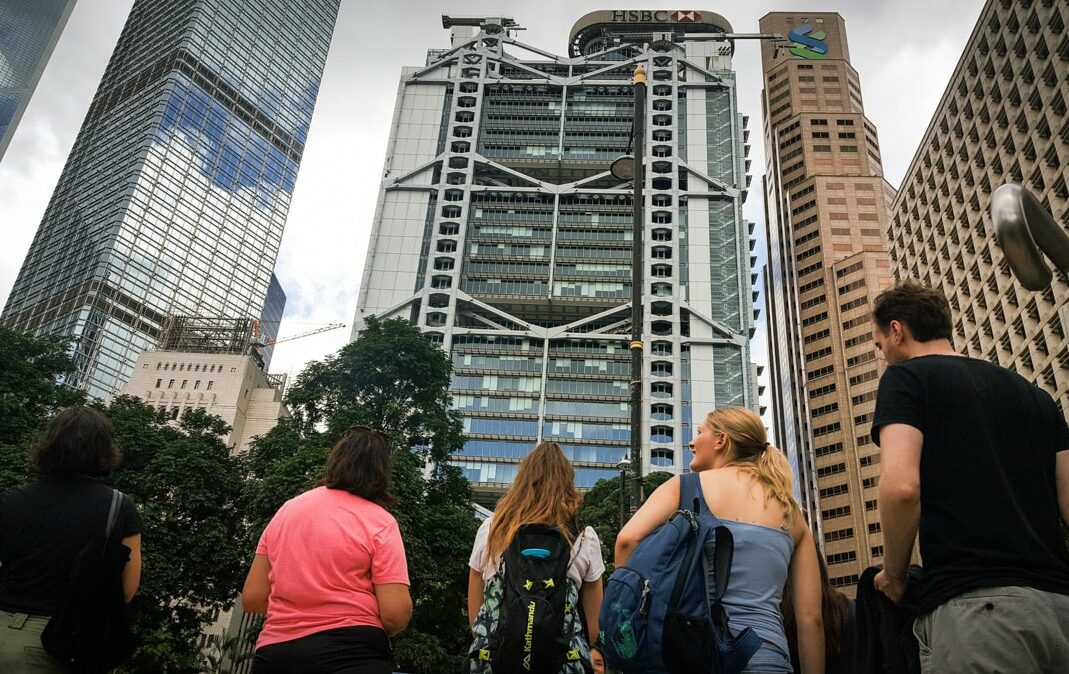 – St. John's Cathedral: Visit the city's oldest church, dating back to the birth of Hong Kong (~15 mins)
– Queen's Road Central: Explore the oldest and busiest street in Central. Study how expensive the land rental in Hong Kong can be (~5 mins)
– Central-Mid-Levels Escalators: Explore the world longest outdoor escalator system (~10 mins)
– Tsim Chai Kee Noodle & Mak An Kee Noodle: Explore Michelin-starred wonton noodle dished at these renowned restaurants (~5 mins)
– Graham Street Market: Browse the city's oldest open-air wet market, offering a variety of fresh seafood and other local produce (~10 mins)
– The Man Mo Temple: Gain insight into local religious practices and customs, including incense offerings and fortune-telling (~15 mins)
MEETING INFORMATION
Start Time: 11:00 AM
Meeting Point: Central MTR Station K Exit (Street Level)
Find Us: Find a yellow umbrella with "The Hong Kong Free Tours" on the ground
End Time & Location: 13:00 at The Man Mo Temple
Booking: Please book through our reservation system. ( Each customer can book a maximum 8 tickets per single slot)
Fee: This tour is run on tips only. A similar tour of this duration would normally cost HKD 200 per person.
TOUR HIGHLIGHTS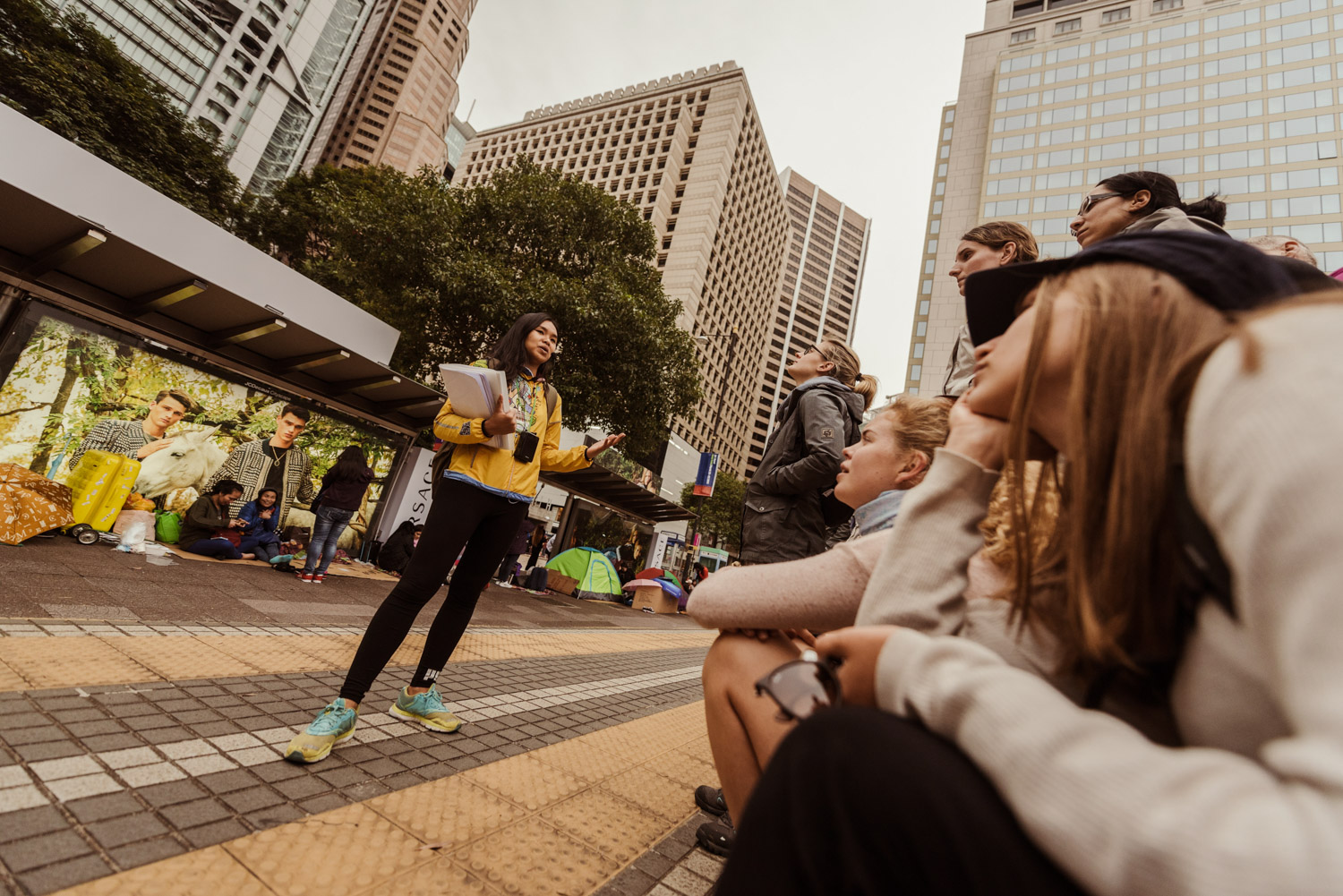 Hong Kong History – Understand Hong Kong's complex history from the many colonial buildings and architecture throughout the city, as well as other cultural imprints including our language, identity and economy.
Food and nightlife – We offer the best food and the most vibrant nightlife in the world. Let's have a quick walk through Lai Kwan Fong and Central's main street, and let our local guides give you the best recommendations on food and beverage choices.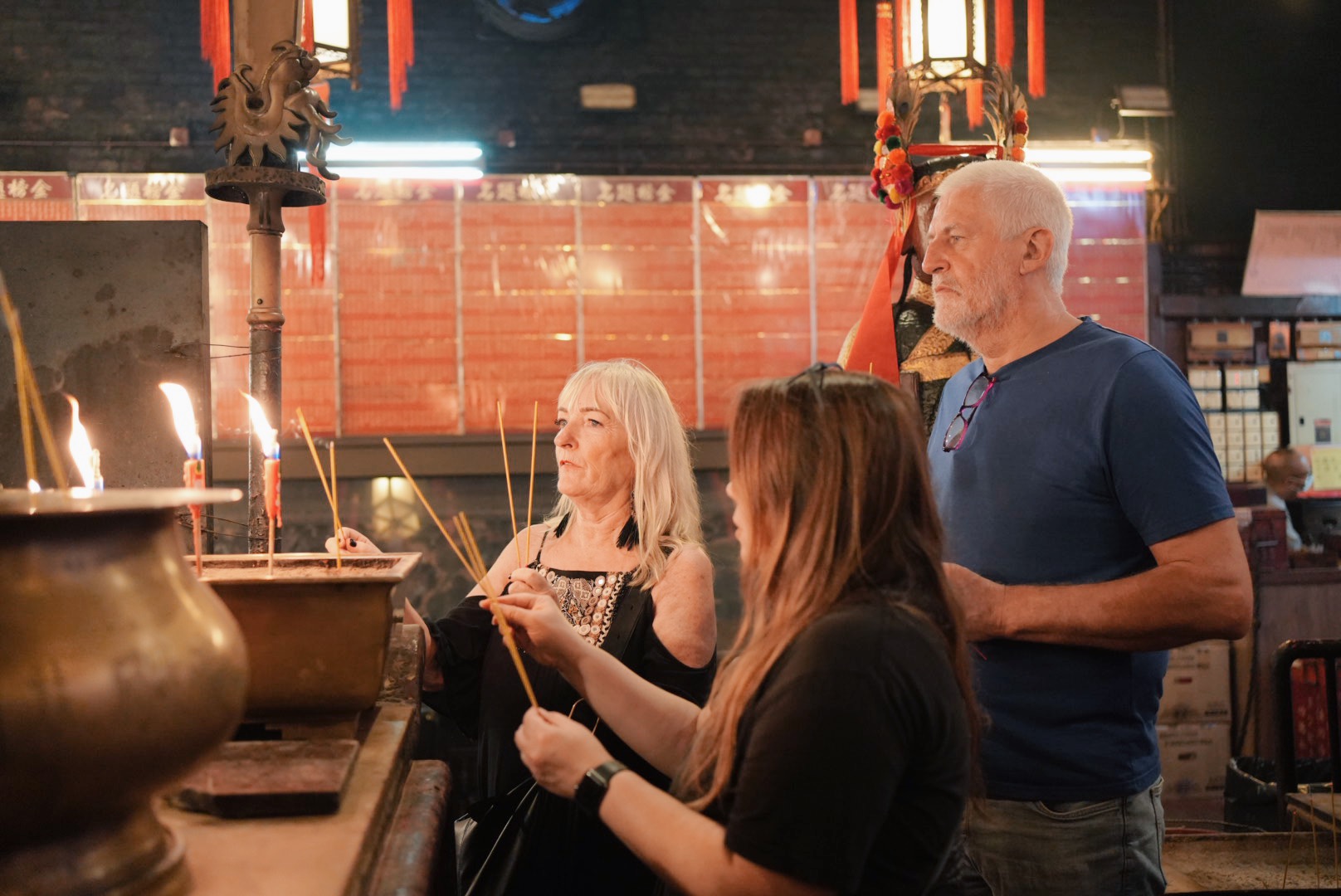 Hong Kong Local Culture – Explore the most unique culture in Asia! Hong Kong culture is a mixture of Western and Eastern cultures, you can see Chinese traditional temple (Man Mo Temple) and Gothic Revival style church (St. John Cathedral) built in the sample district. Let's dig into the city and discover Hong Kong's local culture!
WHY CHOOSE US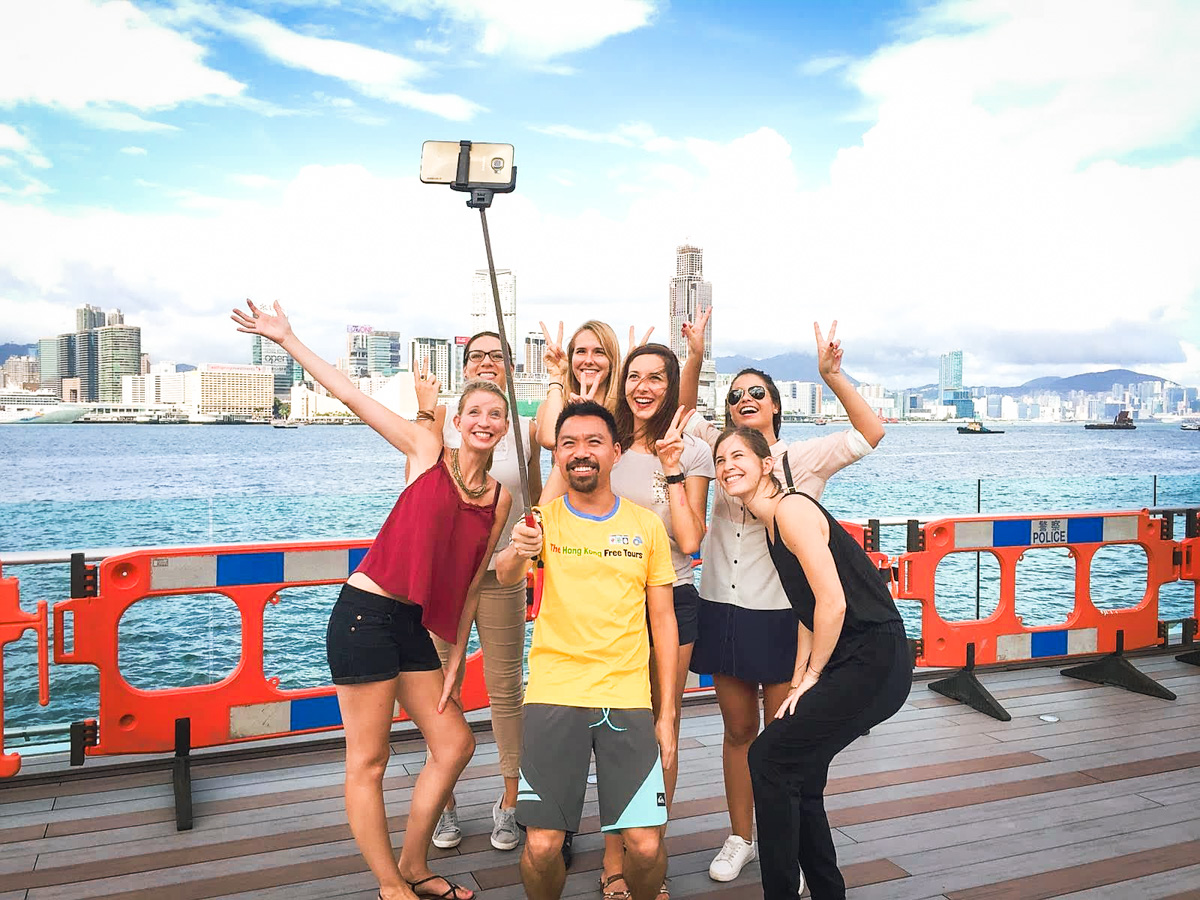 Essential: No other tour covers as many important landmarks of Hong Kong, or shares our personal story of the city we call home and our unique relationship with China.
English Speaking Guide: Our guide speaks fluent English, unlike other tour companies that send guides with poor spoken English.
More than Tourists Review: Our company is reviewed by major media including New York Times, Reuters, Al Jazeera, The Straits Times, Financial Times (Dutch, right click download), La Vanguardia (Spanish, right click download), Leffet Papillon (French), SCMP and more!
Fun and Learn at Every Corner: We will stop by places where you can try Hong Kong local food (own cost) and plan for your journey in HK.
The First Free Walking Tour in HK: We have been around since 2016 and been through the 2019 protest and COVID-19. Introduction of Hong Kong is our best and carefully crafted 2.5 hours experience.
OTHER INFORMATION
-Cancellation: Please note this tour may be canceled due to the following conditions:
–Weather: Tour may be canceled in the case of a typhoon signal three (or above) or a yellow rain signal (or above). Cancellations due to weather will be announced on the website one hour before the tour's start time.
–Participants: Tours may be canceled if fewer than five participants join the tour. In this case, cancellation will be announced at the tour's start time.