Name(English): Yick Cheong Building a.k.a. Monster Building
Name(Chinese): 益昌大廈(網名:怪獸大廈)
Category: Photography Enthusiast
Address(English): Yick Cheong Building, 1046 King's Road, Quarry Bay, Hong Kong Island
Address(Chinese): 鰂魚涌英皇道1046號
Address Google Map Link: https://goo.gl/maps/x5CofUrxh5mwgKHZ6
Address longitude and latitude: 22.28464952415588, 114.21232425494212
Nearest MTR Station: Quarry Bay MTR Station Exit A
Nearest MTR Station Google Map Link: https://goo.gl/maps/5bZYnCvG8w2uEUoc6
Nearest MTR Station longitude and latitude: 22.287845434139026, 114.20992467448164
How far from the nearest MTR Station: 6 mins from Quarry Bay MTR Station Exit A
Opening hours:
MON 00:00 – 23:59
TUE 00:00 – 23:59
WED 00:00 – 23:59
THU 00:00 – 23:59
FRI 00:00 – 23:59
SAT 00:00 – 23:59
SUN 00:00 – 23:59
Recommended Time to Visit: Daytime: 12:00-17:00; Nighttime: after 20:00
Accessibility Note: Easy access
Quarry Bay's Yick Cheong Building, or more commonly known as "Monster Building", has captured worldwide photographers' attention after its appearance in Transformers.
How to get to Monster Building?
By tram:
Simply hop on an Eastbound tram destined for Sai Wan Ho Depot or Shau Kei Wan Terminus, alight at Mount Parker Road, and voila!
Before you rush to your destination, there's a perfect spot where you can capture both Monster Building and trams in one frame. After getting off, make you way back a little to the closest bus stop. From there, with a telephoto lens, the giant appears to be looming behind a helpless tram!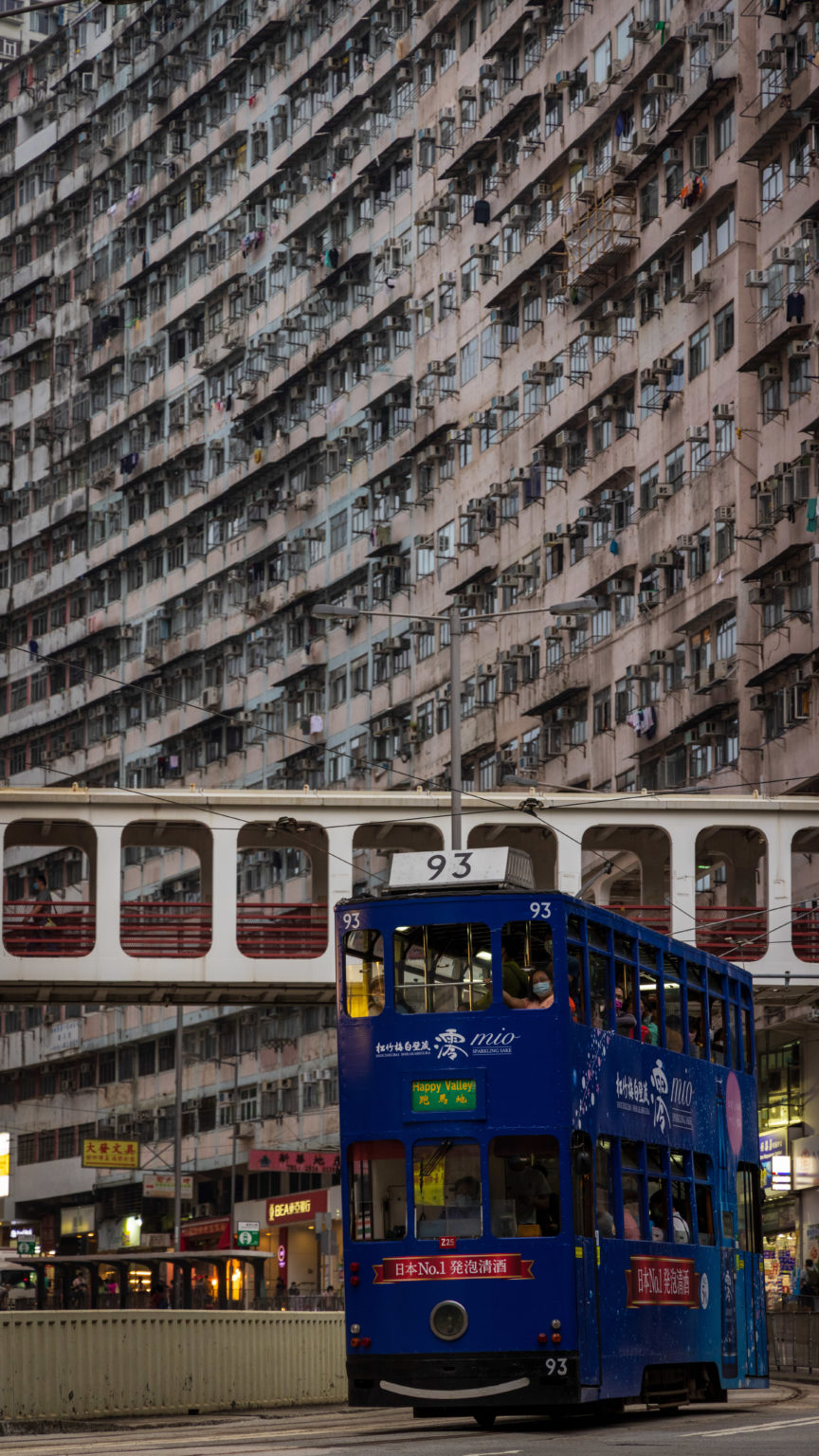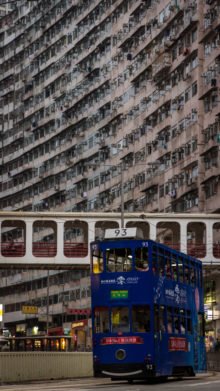 By MTR:
Come out of Quarry Bay Station Exit A and turn right.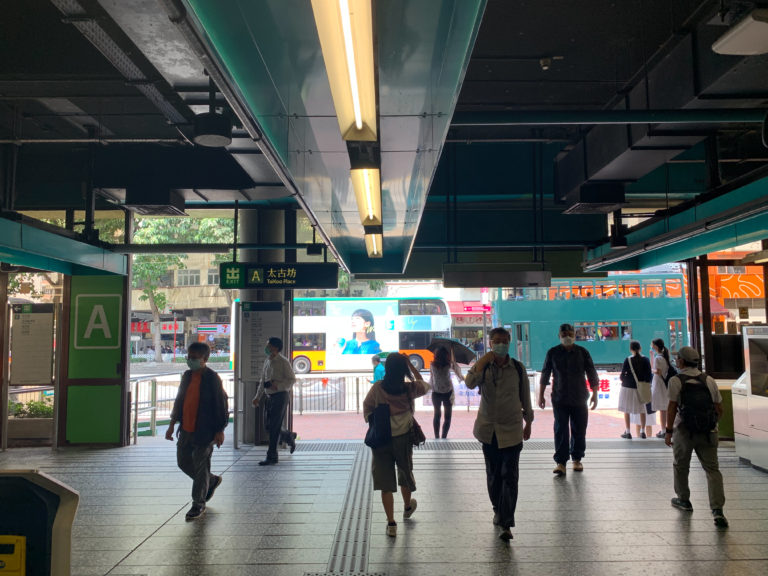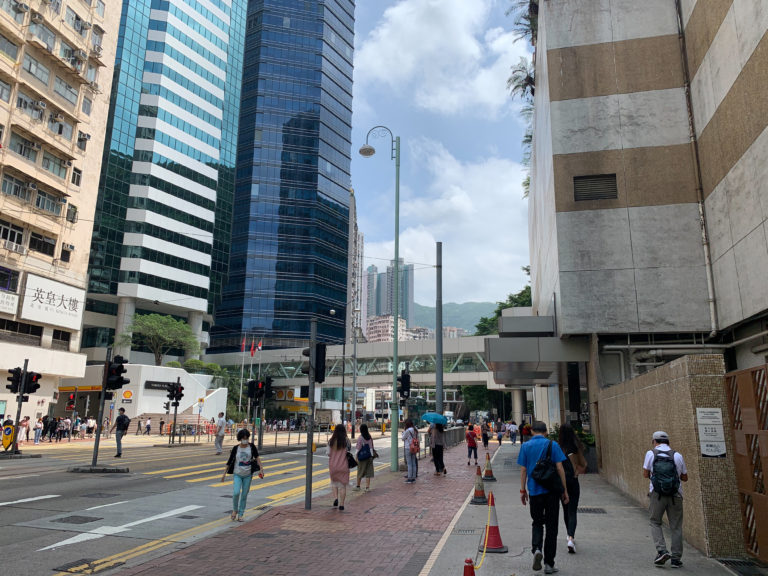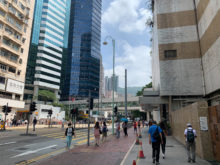 Walk along King's Road until you see the entrance to Montane Mansion or Oceanic Mansion, or the adjacent Yick Fat Building.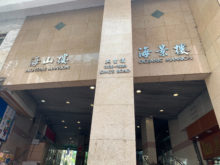 The Transformers scene is set on the podium between Yick Cheong Building and Yick Fat Building. First thing first, there are neighbouring businesses, so be considerate and avoid causing any nuisance. Secondly, the blue hue reflected from the ambience at night gives you the most stunning colour tone; yet off office hours is a synonym of crowd. If I were you I would probably compromise and come in the afternoon.
How you can be the next Hollywood cinematographer:
Use a wide angle lens (<35mm) to magnify the buildings' vast extensiveness.
Beside taking in the giant's entirety from its side, try pointing your camera vertically at the sky to resemblep a frog-in-the-well perspective.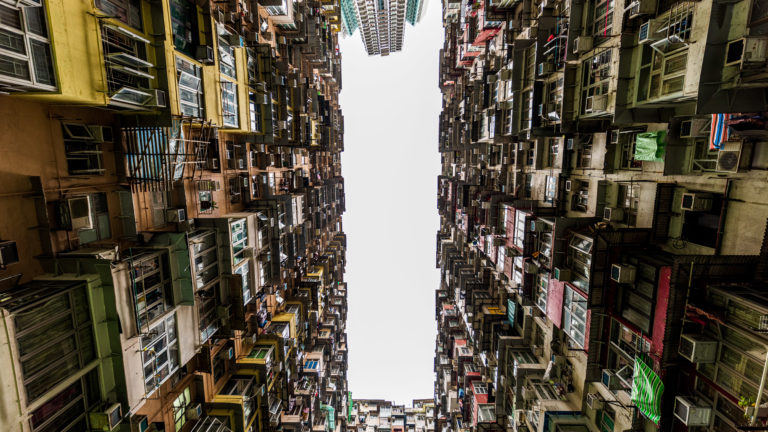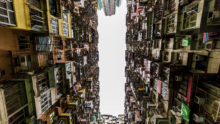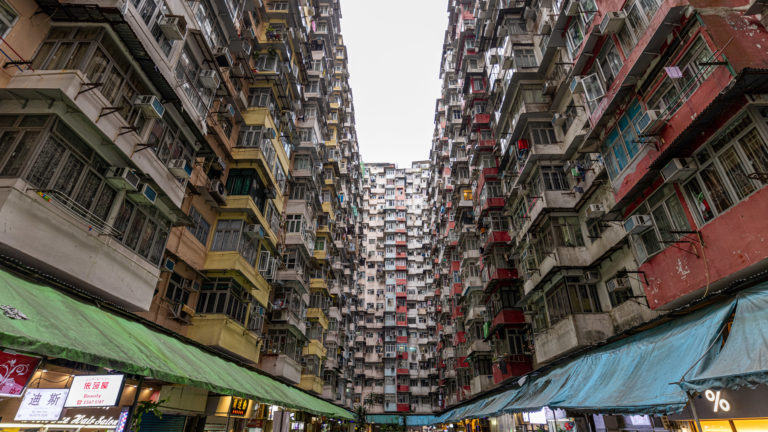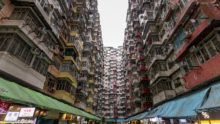 My phone's 28mm wide angle effect isn't popping, so I opted for the skyward direction. If your phone supports ultra-wide angle shooting, though, you can't go home without experimenting different angles.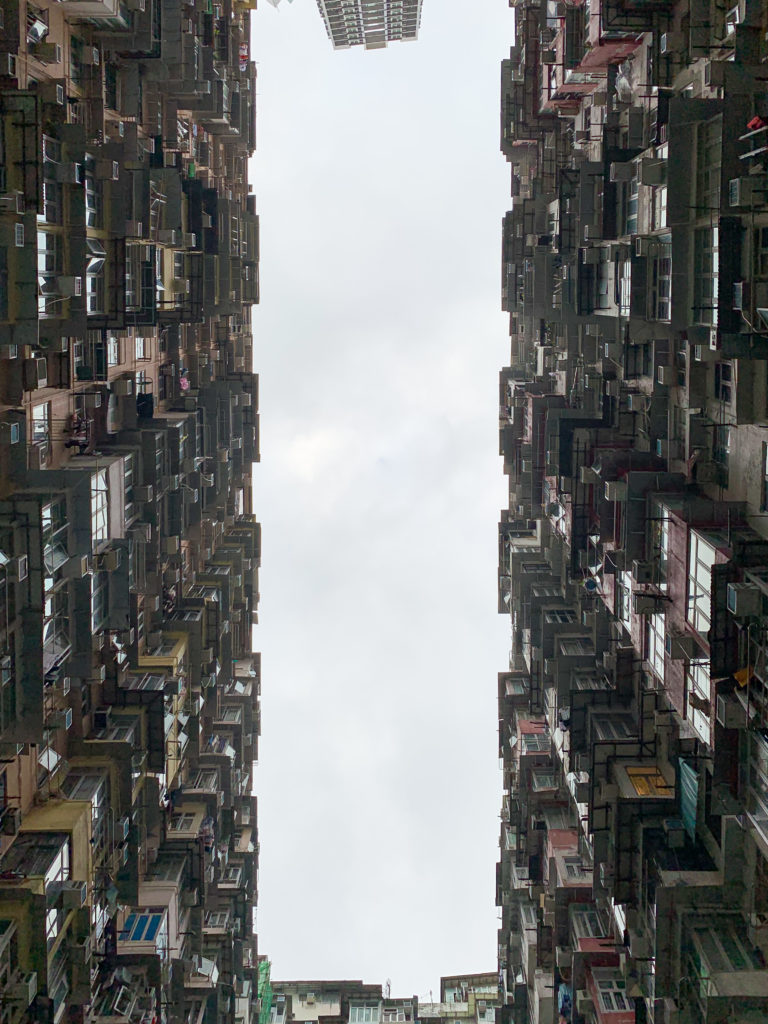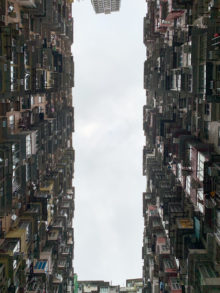 To recap, focal length choice and lighting requirements are fairly flexible. The only thing is to respect boundaries and don't be upset if you were told off not to take pictures in some private areas. Just know that sometimes, the best views are meant only for your eyes but not your camera.
(The Photography Enthusiast series is created by our team's veteran photographers. Translated by Amber Chan.)
#photographyenthusiast #photography #monsterbuilding #yickcheongbuilding #quarrybay #transformer #movieset #discoverhongkong #explorehongkong #visithongkong #hongkongtravel #ilovehongkong #instagrammable #hongkonginsta #instahk #visualhongkong #hkphotography #hkinstagram