Name(English): SEVVA
Name(Chinese): SEVVA
Category: Food & Beverages and Music and Nightlife
Phone Number: +852 2537 1388
Address(English): 25/F Landmark Prince's Central
Address(Chinese): 中環遮打道10號太子大廈25樓
Address Google Map Link: https://goo.gl/maps/nZGpBJ28XCP61wMD9
Address longitude and latitude: 22.281357699711748, 114.1593426581347
Nearest MTR Station: Central MTR Station Exit K
Nearest MTR Station Google Map Link: https://goo.gl/maps/11m4u3TN3rzjpPxn9
Nearest MTR Station longitude and latitude: 22.281214965395446, 114.15954856948578
How far from the nearest MTR Station: 1 min from Central MTR Station Exit K
Opening hours:
MON 12:00 – 22:00
TUE 12:00 – 22:00
WED 12:00 – 22:00
THU 12:00 – 22:00
FRI 12:00 – 22:00
SAT 11:00 – 22:00
SUN 11:00 – 22:00
Budget (per person): HKD 150 – HKD 200 per drink
Recommended Time to Visit: 8pm onwards for drinks
Recommended Food/Drinks: Chocolate Martini and Pretty Young Things
Accessibility Note: Easy access – elevator provided

Soft breeze blowing from the Victoria Harbour, vehicles traveling through the array of skyscrapers, its glittering lights illuminating the colonial buildings around – the unbeatable view and the sensory experience that Sevva offers at Central, the financial heart of the city, is for sure standing out from the crowd if you have longed to get a taste of the luxurious city lifestyle.
This sumptuous restaurant and bar soars above the Landmark's complex from the 25th floor, offering a myriad of international cuisines and handcrafted cocktails by award-winning chefs and mixologists. Anyone that steps in the place would be deeply impressed by the bar area in urban-chic styles, its floral interior with a touch of modern feel, and the colorful crystal chandeliers dangling from the ceiling of the dining area, which is like a secret garden amid the hustle and bustle of the city. Every corner is worth a picture.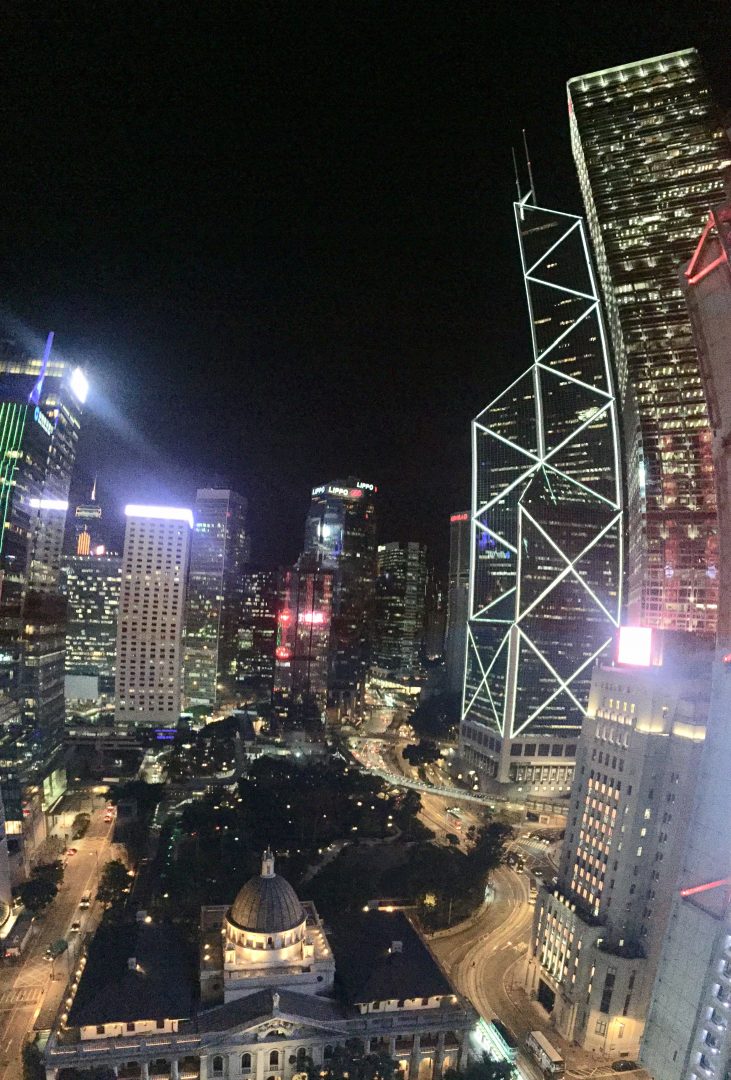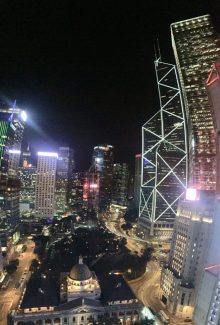 But of course, all of these come with high prices. Most of them are priced at HKD 185 per glass, which is more than double in price compared to the average ones in town, and they seldom offer happy hour deals. Proper attire is the dress code of the place to match with the upscale ambience, so put on a dress or suit, ladies and gentlemen!
Spending an hour or two sipping a cocktail with chill music is the way to go. There are way too many good options on the menu but the one that never goes wrong is their signature Chocolate Martini. Topped with thin slices of dark chocolate, this vodka cocktail can be your guilty pleasure as its richness and creaminess does resemble a milkshake. If you are not that much of a choco fanatic, you could go for other classic drinks that include Guava Mojito, Sex in the City – Pink Sangria, and Pretty Young Things – a yuzu drink blended with gin.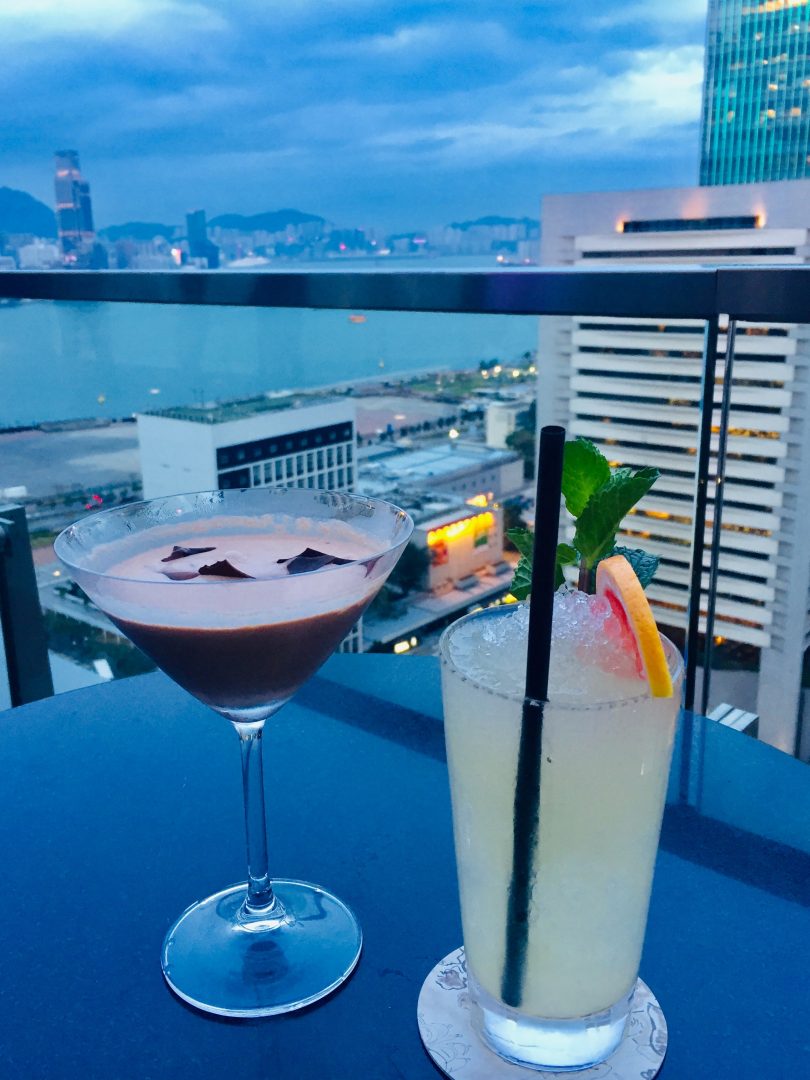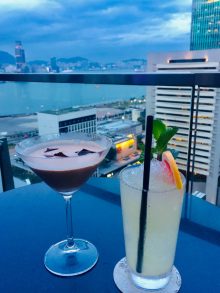 Sevva is a good spot to start your night with but do explore more as Lan Kwai Fong, the most vibrant district of nightlife, is just right around the corner! It is the main hub of clubs, speakeasies, and fancy bars, especially those offer shishas! If you are craving for more drinks and chill vibes, head to Sahara Mezz Bar at 11 Elgin Street and immerse yourself in the Moroccan vibes with cheaper cocktails(!) and fruity-flavored shisha, not to mention the bar is also known for its middle eastern dishes, from Hummus with Chicken to Egyptian Mezze Platter. Their friendly staff would even treat you rounds of free shots if you are lucky!
#discoverhongkong #explorehongkong #visithongkong #hongkongtravel #ilovehongkong #hongkongnightlife #hknightlife #hkparty #hongkongparty #timetoparty #partymood #hkbar #hkevent #attractions #hongkongattractions