TOUR INFO
Hong Kong may be commonly known as a concrete jungle, but as any real Hong Konger knows, the real star attraction is our gorgeous countryside. Hong Kong's trails are wonderfully accessible. Whether it's the popular Dragon's Back hike or a more challenging night hike to Lion Rock, they're all easily reachable from the city.

Here are a few of our favourite outdoor activities, we are sure you'll like them as much as we do!
SAI KUNG DESERTED BEACH HIKE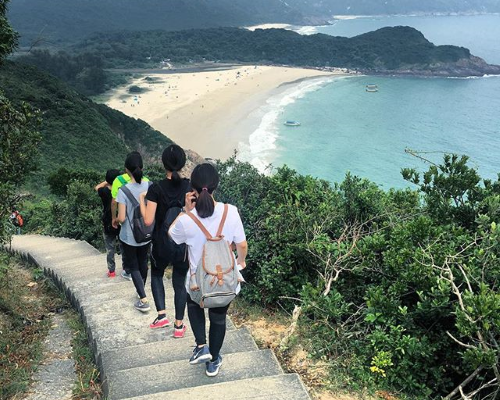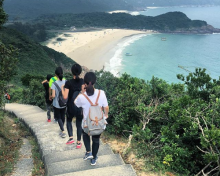 While Repulse Bay, Stanley, and Shek O beaches get all the popularity. The best beaches by far are tucked away in Sai Kung Tai Long Wan. The sand is powdery, the water is clear and best of all it's deserted so you can have the whole beach to yourself!

Itinerary:
– Meet at Hang Hau MTR and travel to trail (approx. 1 hour)
– High Island Reservoir East Dam
– MacLehose Trail, passing through Long Ke Wan, Sai Wan Shan, Sai Wan and Ham Tin Wan
– Ham Tin Wan, lunch at a local café
– MacLehose Trail, passing through Chek Kang and Pak Tam Au
– Pak Tam Au and return to the city (approx. 1.5 hours)

This is an eight hour tour finishing at Hang Hau MTR station.
SUNSET LION ROCK AND WALLED CITY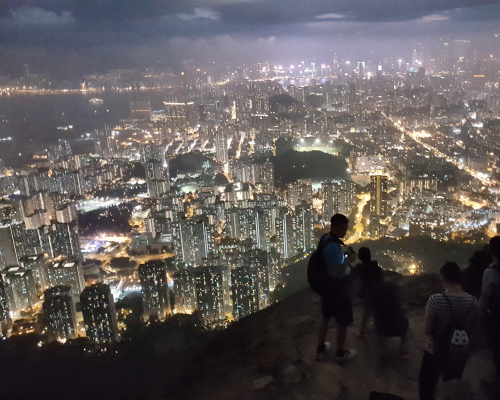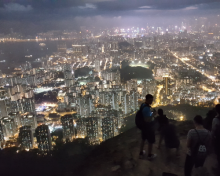 To every local in Hong Kong, the Lion Rock represents the spirit of the city/region. Often associated with the perseverance and can-do attitude of Hong Kongers, Lion Rock holds great meaning for the locals. For us, this is the best hike with the city view.
Itinerary:
– Meet at Wong Tai Sin MTR and head to Lion Rock
– Lion Rock Country Park, passing through Lion Rock
– Lion Rock, wait to see the city glow during sunset
– Lion Rock, use headlight to hike back to the city
– Kowloon Walled City, a short walk through the courthouse & its history
– Kowloon City, dine at a local Chinese restaurant
This is a five-hour tour finishing at the Kowloon City district. If this tour is combined with a private Kowloon tour, we will consider this a four-hour tour.
BIKING TO PLOVER COVE RESERVOIR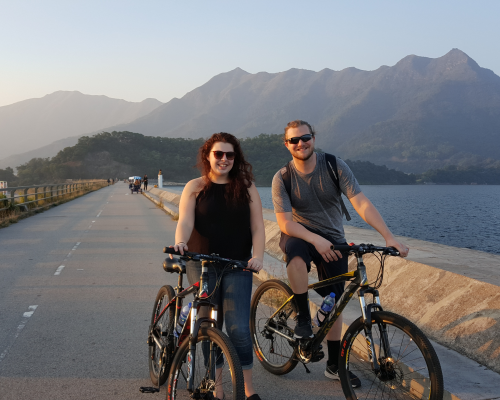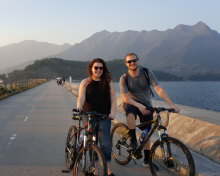 Starting at Tai Wai, this route takes you through Hong Kong's most picturesque cycling route. The best part of the route is at the end – Plover Cove Reservoir, where you can bike on top of a stretch of a 2km long dam in one of the most remote areas of Hong Kong!

Itinerary:
– Meet at Mong Kok East MTR station and head to the bike shop
– Tai Wai, pick up bikes and start biking together
– Tang Tai Uk, one of the few remaining indigenous houses in Hong Kong
– Science Park, a quick tour at Science Park
– Tze Shan Monastery, we will pass by this beautiful Buddha statue
– Plover Cove Reservoir, relax at the dam and enjoy the sunset

This is a five hours tour finishing at Tai Po Market MTR station. If this tour is combined with a private Kowloon tour, we will consider this a four-hour tour.
BOOKING INFORMATION
Tour Fee: HKD 400 per hour for a group of two. Additional HKD 50 per hour for each additional person. Kids younger than 13 come free! One hour is added for hotel pickup (except airport hotels), 1.5 hours are added for meetings at the airport arrival hall (and airport hotels).

Itinerary: Itinerary may be adjusted to reflect attraction opening hours. We are also happy to adjust the itinerary to your preference as long as it falls within the tour duration.

Luggage Handling: If you need to store your luggage, there is a left luggage service next to Arrival Hall A. For further information click here.

Exclusion: Fee does not include the cost of food and transportation.

Weather Cancellation: Please note the tour may be cancelled in the case of a typhoon signal eight or a red/black rain signal. A full refund will be provided in the case of weather cancellation.

General Cancellation: A full refund will be provided if the cancellation is made more than seven days in advance. A 50% refund will be provided otherwise.