THEME INTRODUCTION
In 2019, Taiwan proudly became the first and only country in Asia to legalize same-sex marriage, serving as a beacon of hope and progress for the LGBT community throughout the continent. In contrast, Hong Kong, known as "Asia's World City," has found it challenging to keep up with its regional counterparts in terms of LGBT rights and recognition.
Nevertheless, the Hong Kong LGBT community persists in nurturing voices and stories that defy convention and challenge the status quo. Their captivating performances and deeply personal narratives will not only touch your heart but also stimulate your mind, prompting you to contemplate the need for change.
Join us, and become a part of the unfolding story that celebrates the courage, resilience, and beauty of the LGBT community.
LGBT IN HONG KONG TOURS
Explore our guided tour itinerary below by clicking on the image and learn more about what our tour has to offer!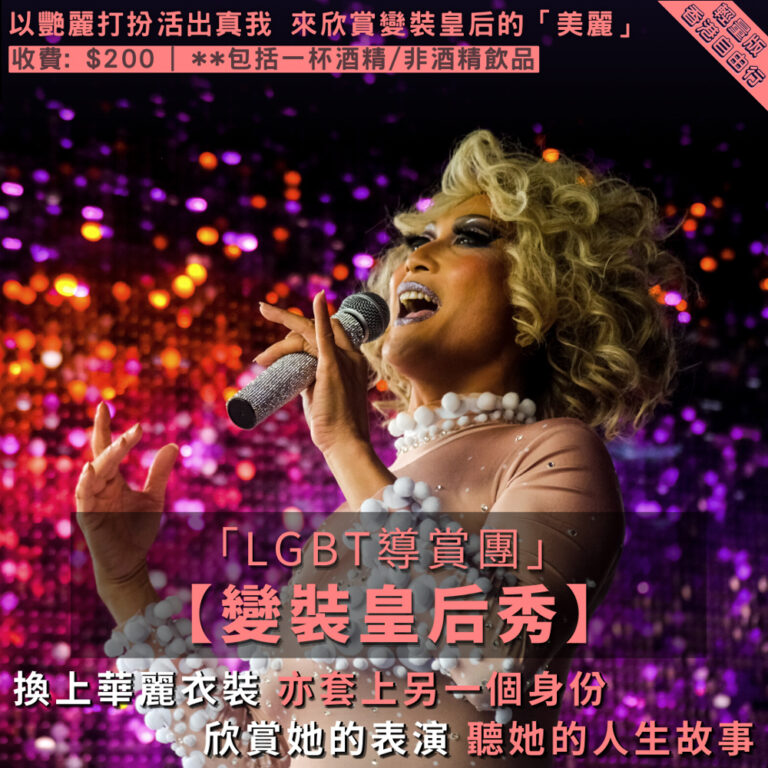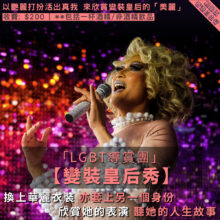 Drag queens represent a distinct and vibrant presence within the LGBTQ+ community. These individuals, typically men, don extravagant and alluring costumes, apply heavy makeup, and perform onstage. However, public knowledge about drag queens remains limited, and they often face derogatory labels such as "ladyboy" or "transvestite." The discrimination and prejudice they encounter are frequently misunderstood.
Beneath their dazzling and captivating exteriors, drag queens embody the courage to confront discrimination and prejudice, as well as the conviction to embrace their true selves—an attitude that deserves our admiration and respect.
We have the privilege of hosting a prominent figure from Hong Kong's drag queen scene, who delivered a stunning performance and shared her experiences and stories with our audience. By engaging with the narratives of the two distinct identities embodied by a single individual, we hope to foster a deeper appreciation for the world's diversity and the boundless potential of life itself.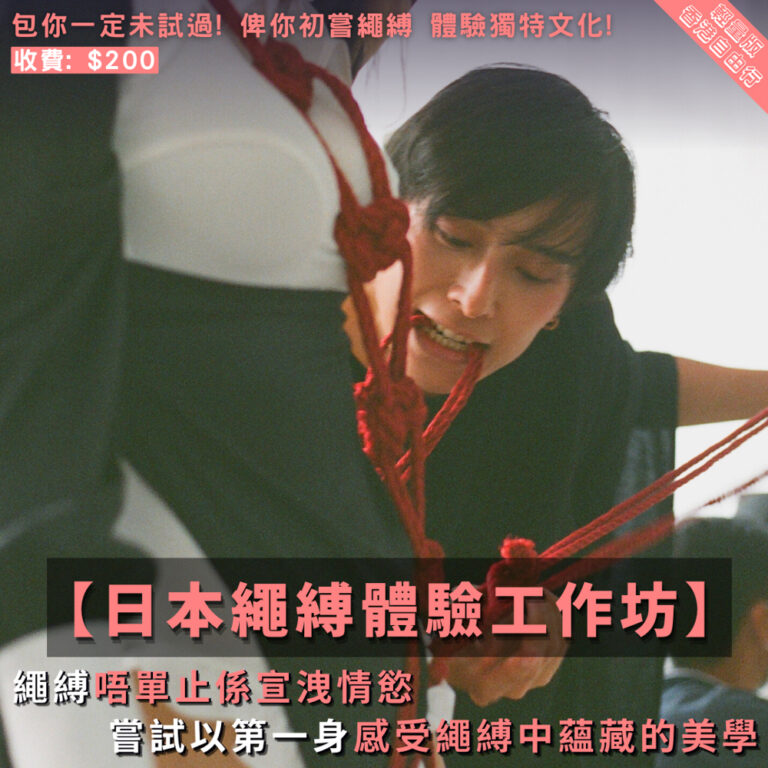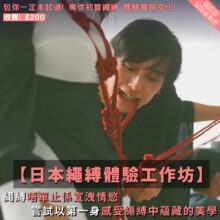 When the topic of bondage arises, what do you envision? Many people, influenced by Japanese mystery films, tend to associate bondage with "deviance" and "sexual exploitation." However, the truth is that bondage can also serve as an expressive and powerful form of performance art.
The visual impact of bondage is striking, achieved through the use of ropes and various binding techniques. It highlights the aesthetic appeal of restrained limbs, fostering emotional communication between performers and even engaging the audience. During the process of rope binding, it is essential for the binder and the bound to maintain open communication, understanding, and cooperation to ensure safety and prevent harm.
Don't let societal prejudices and misconceptions surrounding bondage prevent you from exploring and appreciating the beauty and intrigue of this unique art form. Experience it for yourself and discover the captivating allure of rope bondage performances.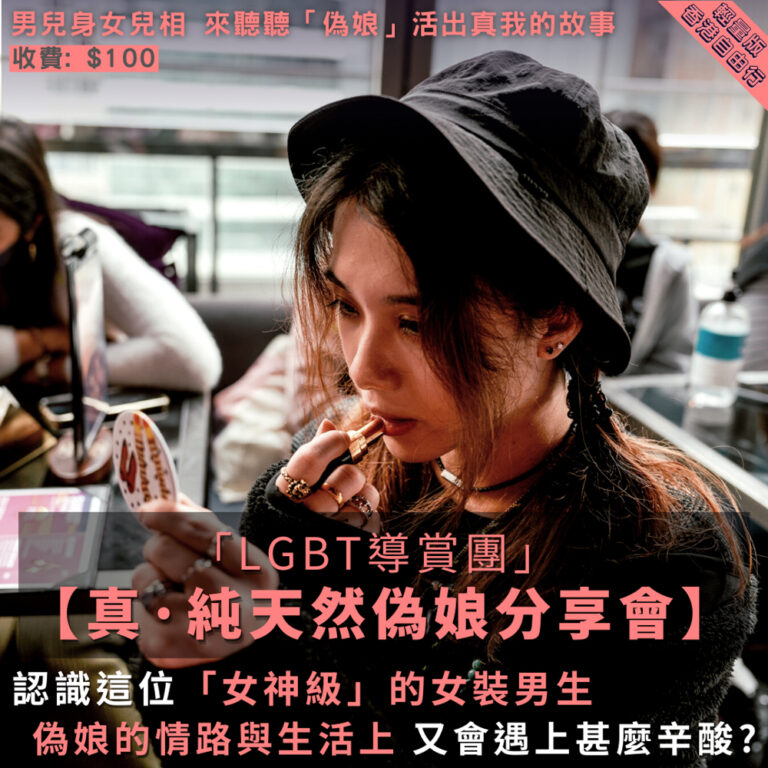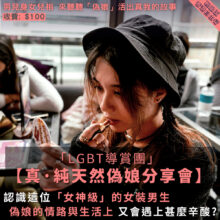 The emergence of "Otokonoko" (Japanese for "male girl") can be traced back to Japan's cosplay culture and has become a notable example of crossdressing in East Asia. These individuals don feminine attire, transforming themselves into beautiful female anime characters and performing in public.
While displaying an impressive feminine appearance through flawless crossdressing, they also encounter unique challenges in their romantic lives, such as finding a suitable partner and gaining acceptance from their partner's family. Additionally, they often face criticism and gossip in their day-to-day lives.
We are privileged to have an Otokonoko guest join us, not only to introduce the crossdressing culture but also to share their experiences and struggles in love and everyday life in Hong Kong. Let's hear their inspiring story of remaining true to themselves throughout their journey.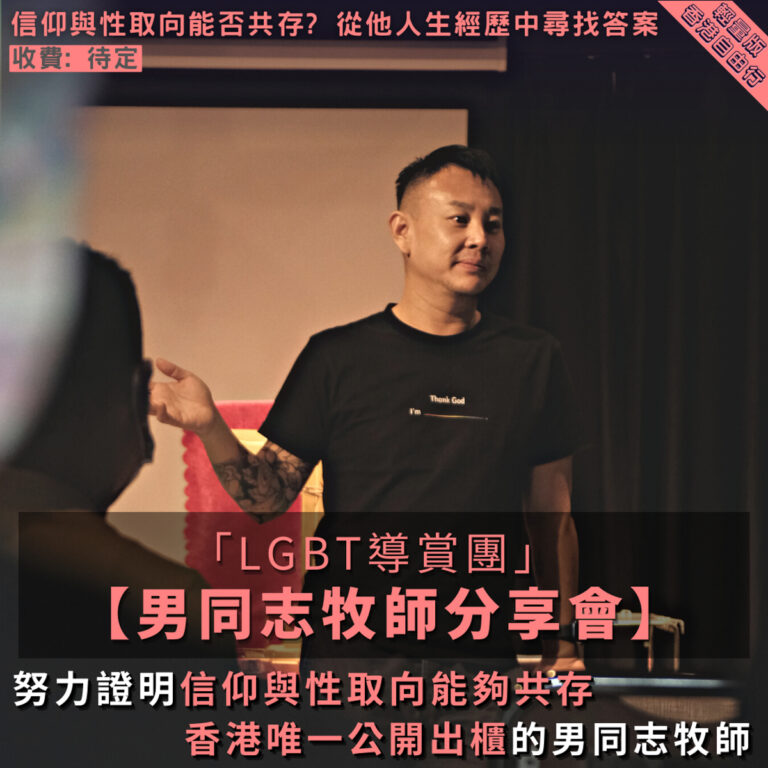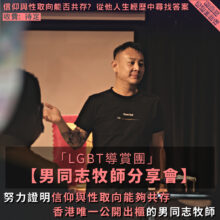 Many mainstream religions, including Christianity, often discourage non-binary gender identities, with some families even attempting to "correct" their children's homosexuality. Additionally, numerous churches do not recognize same-sex marriages. In extreme cases, gender minorities may be labeled as "devils" or "heretics," and their concerns are often dismissed.
However, Pastor Pang is dedicated to demonstrating that faith and sexual orientation can coexist harmoniously. Listen to his personal journey, from his days in seminary to the present, and you may discover valuable insights on this important topic.
RESERVATION INFORMATION
Public Reservation:
To reserve a spot, simply click the "Book Now" button located at the bottom right corner of the screen and register directly through WhatsApp. In your message, kindly include:
The name of the tour you wish to join;
The number of attendees;
The desired date of the tour. For the latest schedule updates, please visit our Instagram or Facebook page.
---
For school, institution, or private group reservations:
Please reach out to our team via WhatsApp at +852 9444 8472 when making your inquiry and kindly provide the following information:
The name of the tour you're interested in;
The estimated number of participants;
The expected duration of the tour;
The name of your school or institution.
---
Cancellation Policy: 50% handling fee will be applied if the cancellation occurs more than 8 days prior to your scheduled tour date. However, please note that if you cancel within a 7-day window of your selected date, we will be unable to provide a refund.