Name(English): Fu Shan Viewing Point
Name(Chinese): 虎山觀景台
Category: Outdoor Activities
Address(English): Tai O, Hong Kong
Address(Chinese): 香港大澳
Address Google Map Link: https://goo.gl/maps/3P3Ww74WSD8JDTsVA
Address longitude and latitude: 22.259869906286188, 113.85784475510708
Opening Hours:
MON 00:00 – 23:59
TUE 00:00 – 23:59
WED 00:00 – 23:59
THU 00:00 – 23:59
FRI 00:00 – 23:59
SAT 00:00 – 23:59
SUN 00:00 – 23:59
Recommended Time to Visit: Afternoon until sunset
Accessibility Note: Need to walk up mountain
Everyone is up for picture perfect sceneries and the sunset in Tai O is unbeatable. Good things do not usually come easy so you have to take a short 15-min hike to Fu Shan ("虎山"), literally meaning Tiger Mountain in Cantonese, where you can immerse yourself in the golden moments as well as catch glimpses of the "famous" Hong Kong-Zhuhai-Macau Bridge.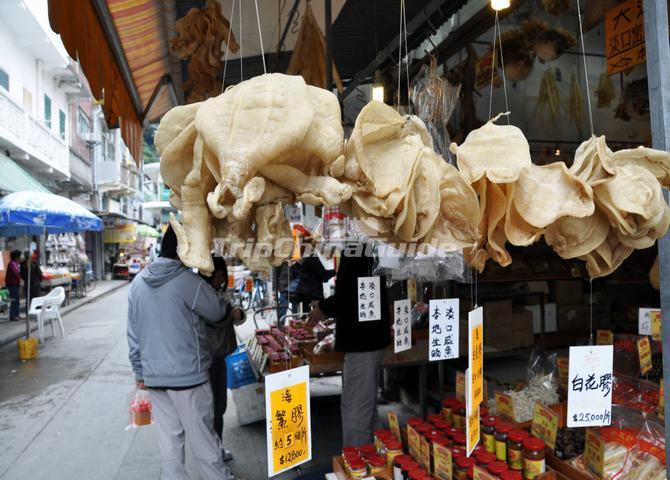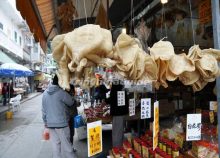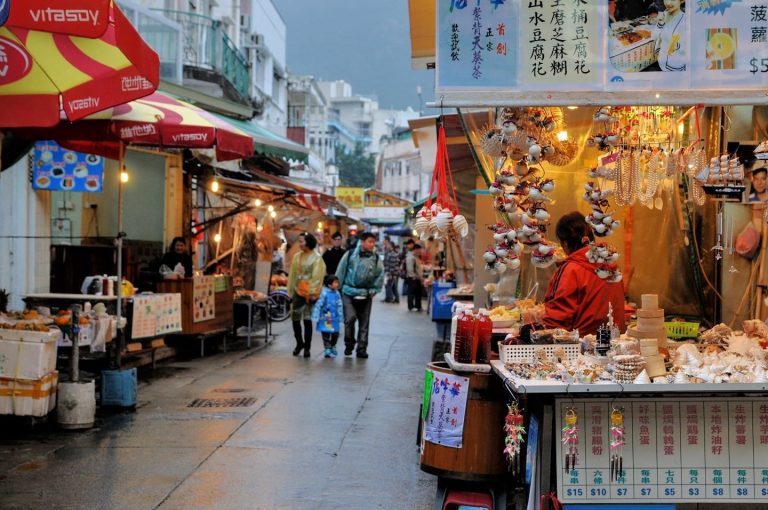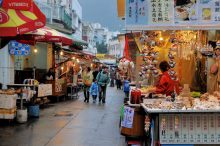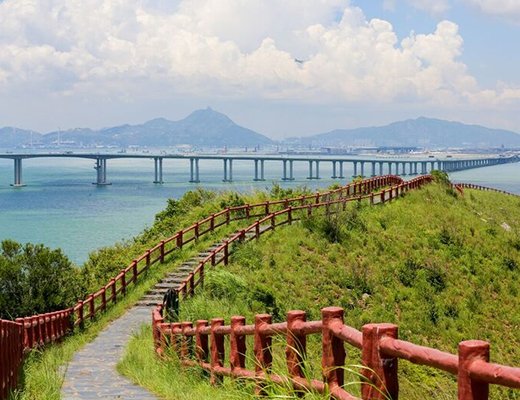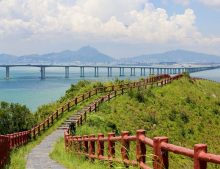 The concrete path is easy-peasy and suitable for families with kids. No worries if you aren't expert at directions as there are plenty of signs leading you the way – so start your journey from Tai O Market, keep following the "To Pavilion" signs until you see the stairway, enter through its small gate and walk your way up. After some calories burned, the entire South China Sea will soon come into view. The blurred horizon between the sky and the ocean, and the pink-orange fences of the trail do make a cute picturesque backdrop – don't forget to let the sunset glow your face too!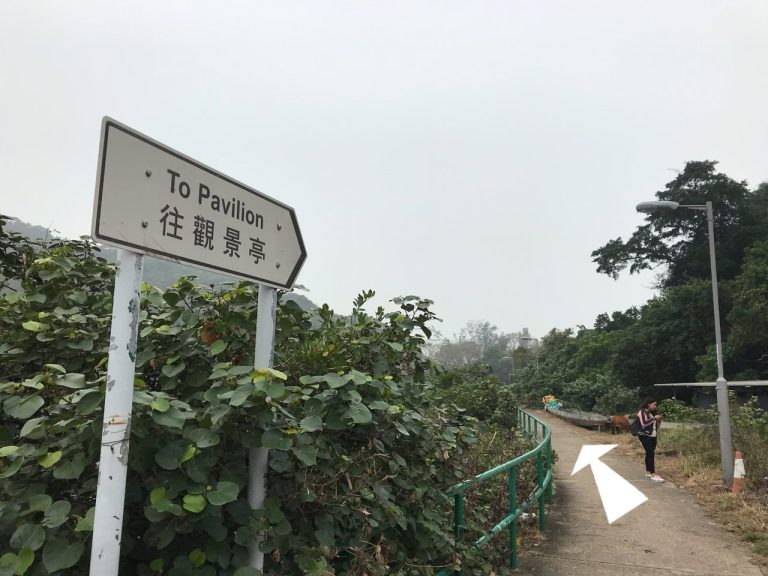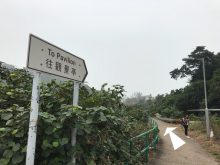 It is hard not to notice the world's longest sea crossing at the back and here's a bit of its story. Linking the three major cities – Hong Kong, Macau and Zuhai on the Pearl River Delta, the bridge makes the hour commute possible. The Hong Kong government expected to see a boom in economic development and tourism from having invested $120 billion but it is going the other way given its low traffic rate. Critics have also raised concerns over the habitat for the White Dolphins at the area. So, Is the billion bridge just another white elephant? If yes, in whose hands though?
#discoverhongkong #explorehongkong #fushan #hkhiking #hkoutdoor #hongkonghertiage #hongkongnature #hongkongtravel #hongkongzhuhaimacaubridge #instanature #naturelovers #outdoors #visithongkong