Name(English): Cheung Chau
Name(Chinese): 長洲
Category: Outdoor Activities
Address(English): Cheung Chau
Address(Chinese): 長洲
Address Google Map Link: https://goo.gl/maps/cX47b1Q6XTjyBpSA7
Address longitude and latitude: 22.203294002209955, 114.0263053461597
Opening Hours: 
MON 00:00 – 23:59
TUE 00:00 – 23:59
WED 00:00 – 23:59
THU 00:00 – 23:59
FRI 00:00 – 23:59
SAT 00:00 – 23:59
SUN 00:00 – 23:59
Recommended Time to Visit: before sunset
Accessibility Note: Easy access
Reminder: Take ferry from Central pier no. 5 : Time schedule here
Known as a retreat and a backyard of Hong Kong, Cheung Chau has long been the most popular weekend getaway for both local and foreign travelers. Although the island is tiny, there is everything it needs to impress you!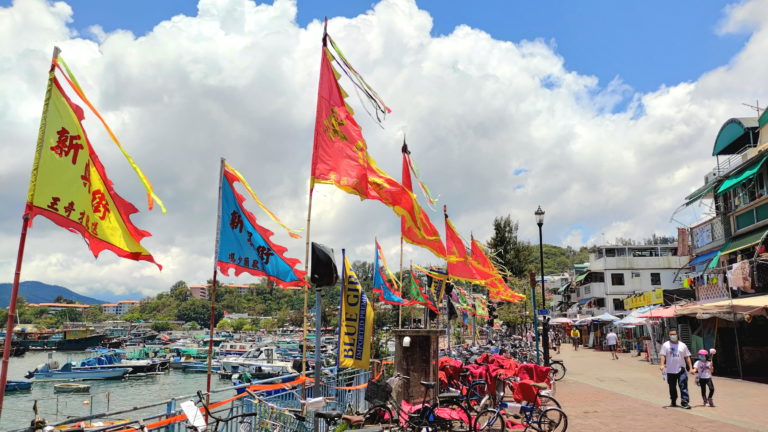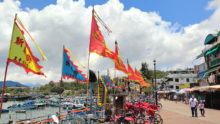 The History of Cheung Chau
Cheung Chau, nicknamed "dumbbell island", is the most densely populated island in Hong Kong. In the 1920s, there were only 600 families here. But the popularity of the island grew soon after World War II when many refugees took roots here. At the moment, there are approximately 25,000 people live in this island, declined from 40,000 back in 1980.
However, it sure does not feel 20,000 people crowded with the absence of tourist during the weekdays. Weekend and public holidays can sometimes be hectic where the residents here joke that Cheung Chau "is busier than Mong Kok" (Mong Kok is often considered as the busiest place in Hong Kong)!
Cheung Chau Bun Festival – Special Time of the Year
Cheung Chau has done very well to keep its tradition and the annual Cheung Chau Bun Festival is an evident of that. The annual celebration lasts for three days and has been titled one of the strangest/weirdest/most unusual festivals in the world by numerous sources.!
There are two main events during the festival – Bun Snatching and Flying Colors Parade. In Bun Snatching, the competitors have to snatch buns from the top of a 13 meters high bun towers. In Flying Color Parade, children are dressed up with different characters and suspended two meters above ground while being carried around town. The best of all, even multinational corporation have to honor the tradition here – no body serve meat on the island that day including McDonald's!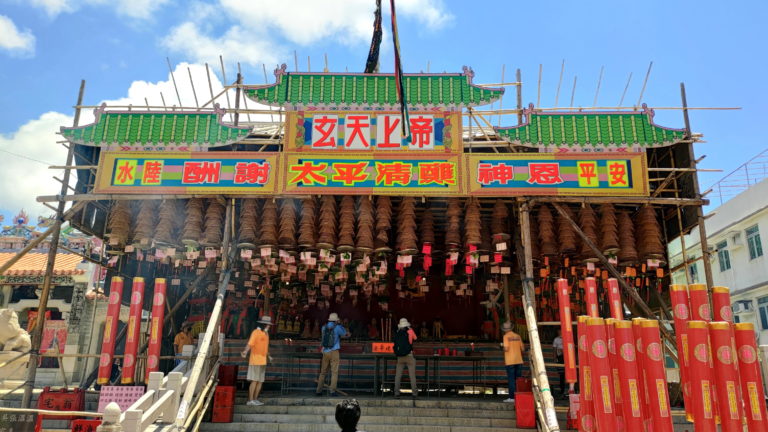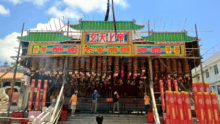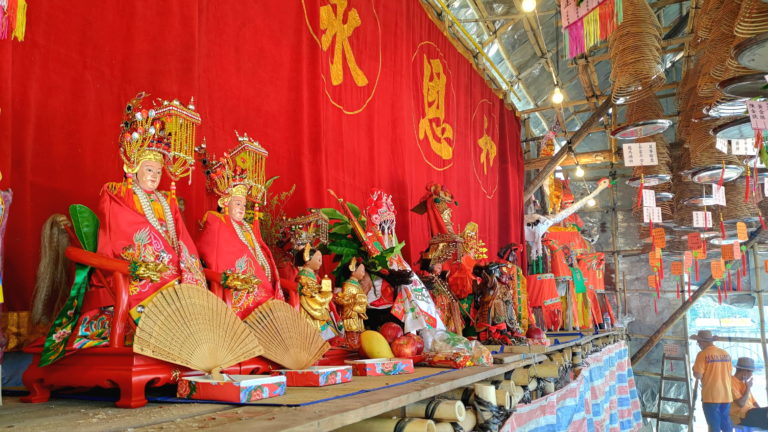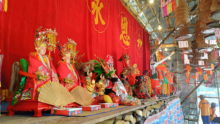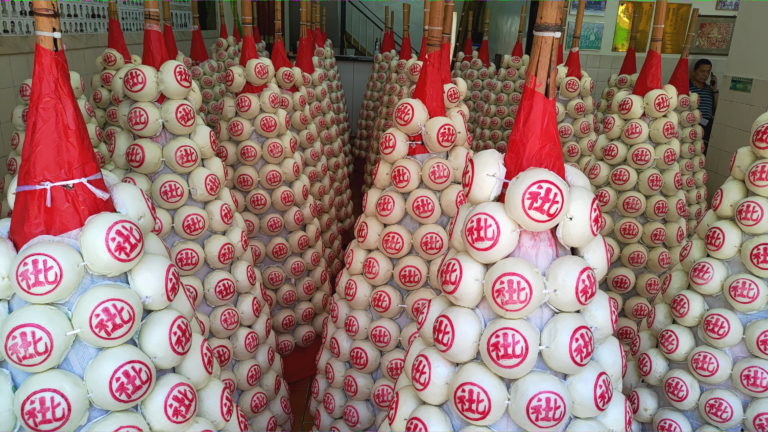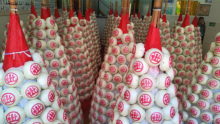 The Local's Choice of Weekend Getaway
The real reason why many people return to Cheung Chau is the fact that it has a big of everything to offer – be it restaurants, nature, outdoor activities and entertainment.
Food is a big deal in Hong Kong and you simply cannot exhaust the different foods Cheung Chau has to offer in one visit. We have a separate article on this topic here.
While it is a small island, there are a few hiking trails around Cheung Chau. If any of these do not impress you, you can hop onto an inter island ferry to Chi Ma Wan (20 mins) or Mui Wo (50 mins) for some serious hiking session!
Staying in Cheung Chau? There are hotels, BNB, Local Resort and even camp site here! Go for local resort if you are looking for an authentic Hong Kong style BBQ in front of the ocean!
Little do you know that Hong Kong won a gold medal in Olympic back in 1996 in wind surfing. Lee, the medalist, is a Cheung Chau resident hence the popularity of water sport in the island. Go to the wind surfing center for anything from a beer to wind surfing lesson.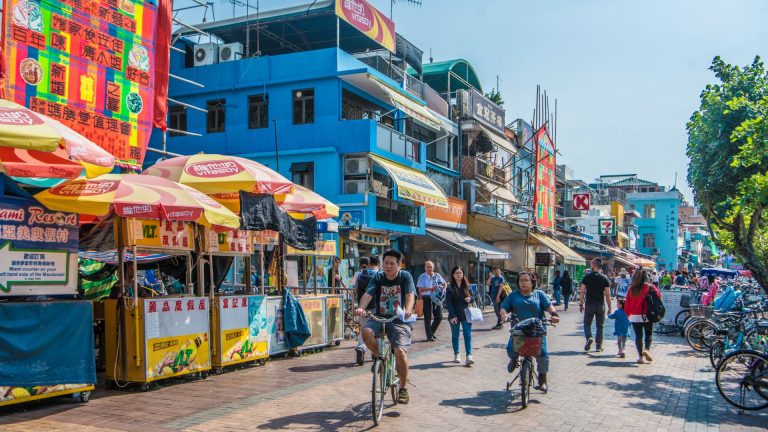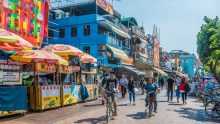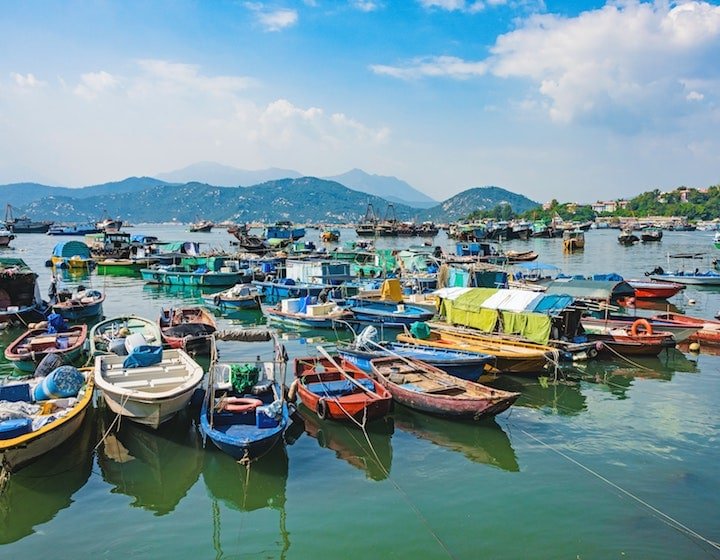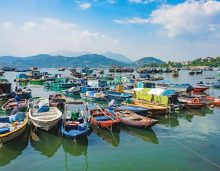 #cheungchau #culturetrip #discoverhongkong #explorehongkong #foodiegram #hkfood #hkfoodie #hkhistory #hkinstagram #hkoutdoor #hkphotography #hongkongattractions #hongkongculture #hongkongfoodie #hongkonghistory #hongkongstory #hongkongtravel #ilovehongkong #instahk #naturelovers #outdoors #visithongkong #culturetrip #naturelovers