TOUR INFO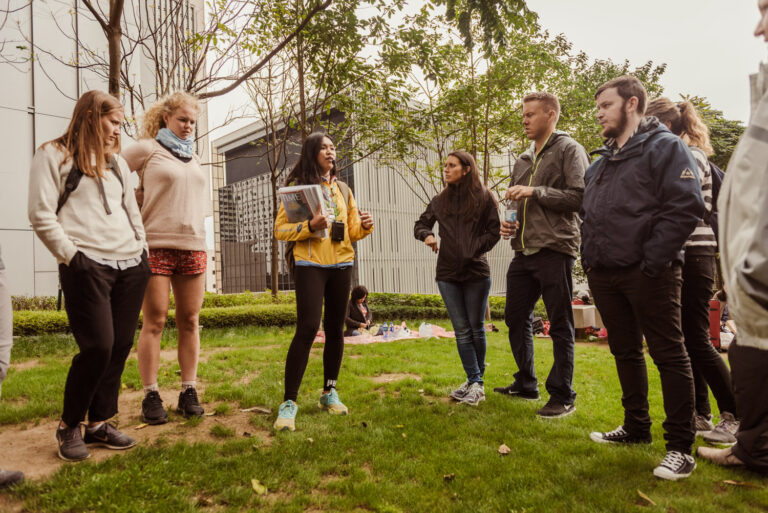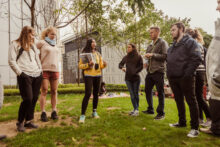 Start your Hong Kong experience with a perfect introduction with History, Food, Nightlife and Culture of this unique metropolis! In this tour, you will walk through the heart of Hong Kong – Central, explore the historical colonial buildings, fascinating nightlife zone, and iconic landmarks representing Hong Kong culture.
All our guides are 100% local Hongkongers, we all love our city and we are passionate to give each of you professional & independent advices on what to see and do in Hong Kong. We want to show you that our place is way more than "Food Paradise" and "Commercial Centre", but a highly diverse world-city merging both Western and Eastern cultures. We will lead you from the main streets to the hidden alleys, give you a quick overview of Hong Kong, and you will be fascinated by this beautiful bustling city.
In our tour, we will take you to the highlights of Central such as the HSBC Headquarters and the Man Mo Temple, and tell you the historical stories & explain Hong Kong culture hidden behind these iconic landmarks. Of course we will never get things bored, you will have a quick look at our nightlife zone – Lan Kwai Fong, with the food & beverage recommendations along the main streets.
We look forward to welcoming you on our tour, sign up now and get exploring!
TOUR HIGHLIGHTS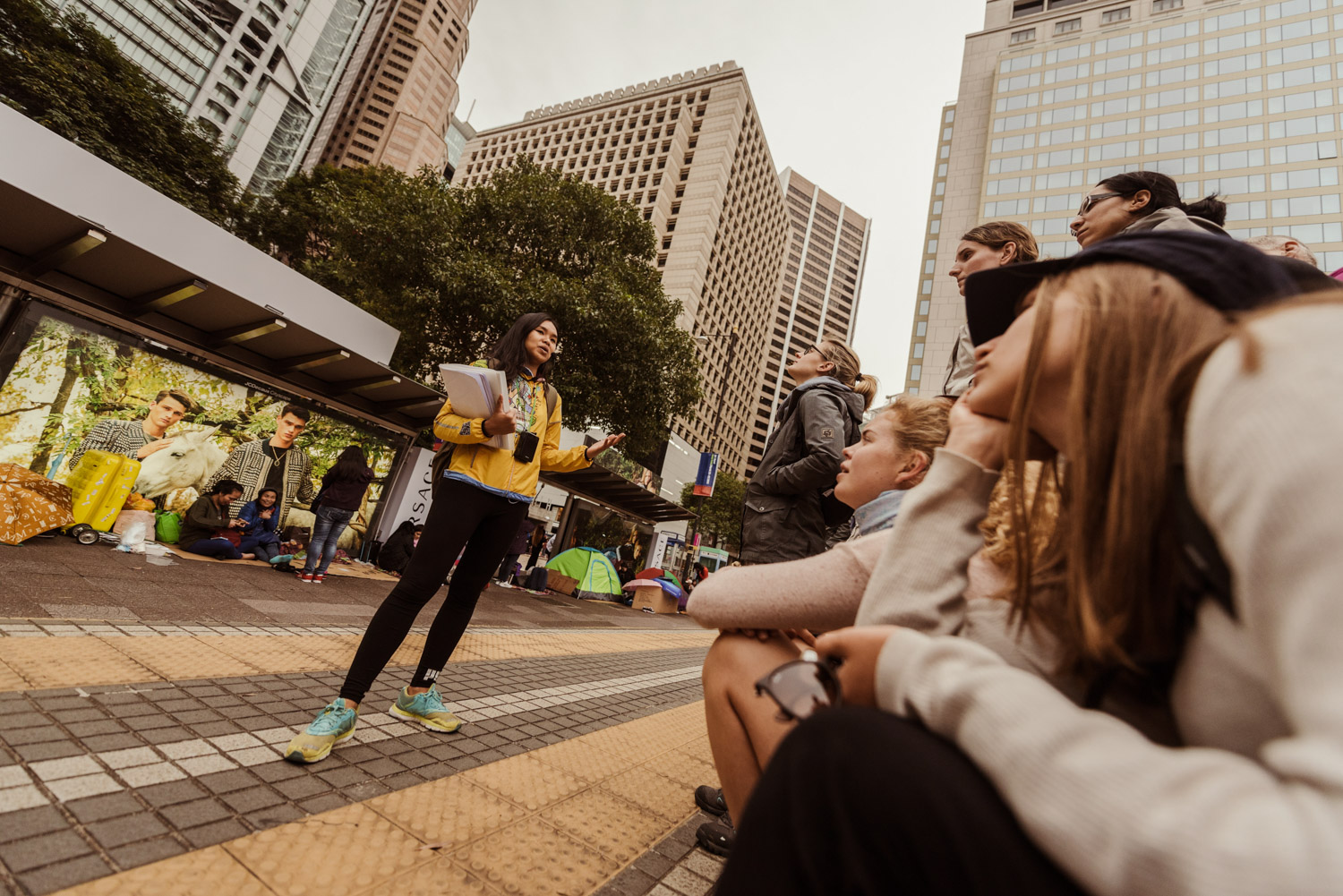 Hong Kong History – Understand Hong Kong's complex history from the many colonial buildings and architecture throughout the city, as well as other cultural imprints including our language, identity and economy.
Food and nightlife – We offer the best food and the most vibrant nightlife in the world. Let's have a quick walk through Lai Kwan Fong and Central's main street, and let our local guides give you the best recommendations on food and beverage choices.
Hong Kong Local Culture – Explore the most unique culture in Asia! Hong Kong culture is a mixture of Western and Eastern cultures, you can see Chinese traditional temple (Man Mo Temple) and Gothic Revival style church (St. John Cathedral) built in the sample district. Let's dig into the city and discover Hong Kong's local culture!
MEETING INFORMATION
Start Time: 10:00 AM
Meeting Point: Central MTR Station K Exit (Street Level)
Find Us: Find a yellow T-shirt / jacket with "The Hong Kong Free Tours"
End Time & Location: Around 12:00 PM at The Man Mo Temple
Booking: Please book through our reservation system.
Fee: Given tourism is slowly recovering in Hong Kong, we are in the process of restarting free walking tours itineraries. To support our operation, we need to run the Hong Kong and Kowloon tour as a paid tour, and only do it once per week. For the Hong Kong & Kowloon Tour on Feb 24th, the fee will be HKD 100 per person to join. We apologize for any inconvenience cause by that, please feel free to contact us for more information.
MAJOR SITES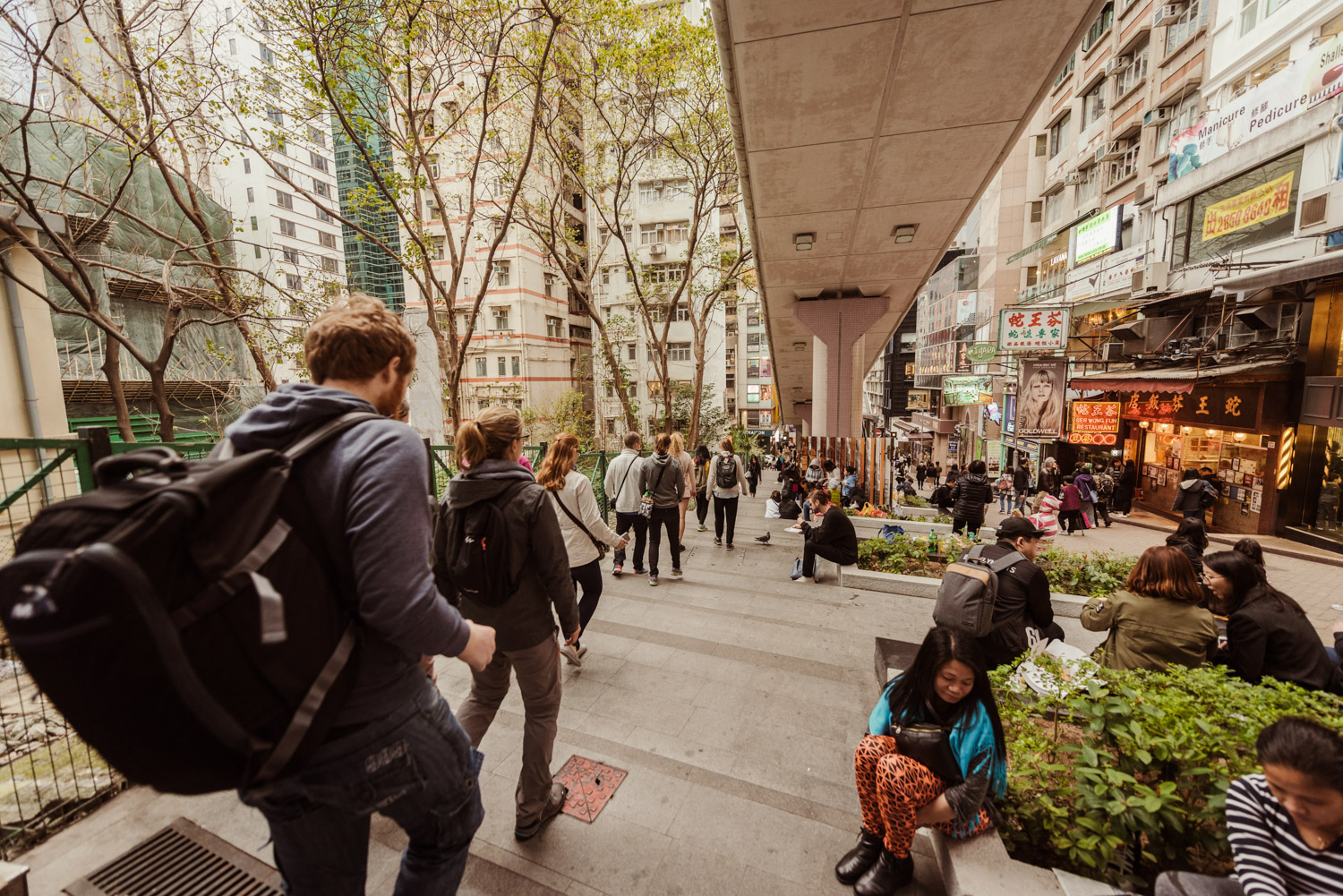 – HSBC Headquarters: An introduction of Hong Kong history and it's status as international financial centre.
– The Court of Final Appeal: More on Hong Kong history and the rule of law in Hong Kong.
– St. John's Cathedral: The oldest church that witnesses the birth of Hong Kong.
– Duddell Street Gas Lamps: The last four remaining gas lamps in Hong Kong.
– Lan Kwai Fong: Our recommendations on Hong Kong's most popular nightlife district!
– Yung Kee Restaurant: The juicy story of it's ownership war and how it lost its Michelin star.
– Tsim Chai Kee Noodle & Mak An Kee No: Michelin stared wonton noodle restaurant.
– Hong Kong Craft Beer: What are the best local craft beers and where are the breweries and bars?
– Lan Fong Yuen: The most popular drinks in Hong Kong – "Woman Stockings Milk Tea"
– Graham Street Market: From fresh seafood to salted duck eggs – the oldest open-air wet market in Hong Kong.
– The Man Mo Temple: Beyond major attractions – learn the local religious practices, Incense offering and fortune telling
OTHER INFORMATION
-Registration: Given tourism is not fully recovered in Hong Kong, this tour will only go ahead if there are three or more participants joining the tour. Please ALWAYS register, click the link below to contact our staff and ask for booking information!
-Cancellation: Please note this tour may be canceled due to the following conditions:
–Weather: Tour may be canceled in the case of a typhoon signal three (or above) or a yellow rain signal (or above). Cancellations due to weather will be announced on the website one hour before the tour's start time.
–Participants: Tours may be canceled if fewer than five participants join the tour. In this case, cancellation will be announced at the tour's start time.